Punjab: Ghost doctors being hired in govt medical colleges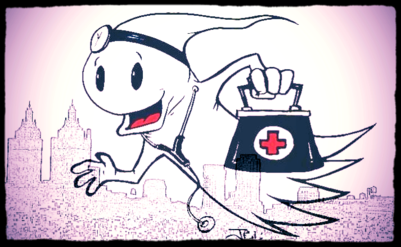 The malpractice of hiring doctors for 2-3 days at a medical college, just to procure a license; and these doctors treating patients during this period is a serious charge allegedly being reported on Punjab medical colleges.

In an alleged revelation by Dr GS Grewal, President of the Punjab medical council, NDTV has made this allegation a part of its on air show recently.

However, the allegation has not gone down well with the authorities, and reportedly Dr Grewal has been removed from his post; thus designating him as the whistleblower.

According to the guidelines of the Medical Council of India, which grants licences to medical colleges, for any medical college to operate, it must meet minimum requirements of faculty, patients, equipment and infrastructure.

As reported by NDTV, for a college that wants to admit about 150 students per batch for a 5-year MBBS programme, it needs a faculty of about 110 full-time doctors, and about 900 patients. At any given time, there must be about 80-90 per cent attendance of both. But the PMC's probe found that colleges are easily beating the system, by parachuting in doctors on the days of inspection.

One of the alleged institutions includes the Maharashi Markendeshar Trust, with colleges in Solan in Himachal Pradesh, and in Ambala in Haryana with 300 number of ghost faculty.

The teachers' declaration forms, which are submitted to the MCI, showed that they had identified themselves as full-time staff right until the time of the last inspection - again, by doctors deputed by the MCI - on 1 January 2015, with their home addresses shown on campus. In reality, these doctors had thriving private practice hundreds of kilometres away.

"One is shown in the general medicine department, but has a hair transplant clinic and a beauty clinic; another is a senior surgeon and running a heart center; a third is practicing alternate medicine," Dr Grewal said to NDTV in Ludhiana.

Dr Grewal claims that "unless they have got helicopters to ferry them," these doctors can't keep up both - their private practice and teach full-time.