Punjab Govt to set up two Ayush Hospitals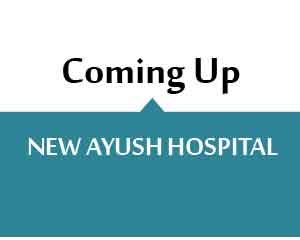 Chandigarh: The Punjab government will set up two 50-bed Ayush hospitals in the state, Health minister Brahm Mohindra said.
The standardise services of Ayurveda, Yoga, Naturopathy, Unani, Siddha and Homeopathy would also be provided to the indoor and outdoor patients in these hospitals, he added.
The state government would soon begin the construction work of the hospitals, costing about Rs 12.5 crore.
He said that the Punjab government is to start the thalassaemia treatment centre of Ayuveda at Ludhiana and Rs 36 lakh have been sanctioned to set up the centre.
In a first of its kind initiative, the treatment of thalassaemia would be provided to patients at this centre, he said, adding earlier, thalassaemia patients had to go to Gujarat for treatment.
To provide thalassaemia treatment in Punjab, a special training had been imparted to seven Ayurveda Medical Officers (AMOs) at Ahmedabad in Gujarat and now patients would soon be getting Ayurvedic treatment at the Ludhiana centre, he added.
Mohindra said that keeping the view of significant value of Ayurveda, the Punjab government has also chalked out a programme to restore the pristine glory of Ayurveda.
Under this, emergency services would also be introduced at the Ayurveda hospitals, he said.
In fact treatment of migraine, snake bite and others emergency services in different states have proved successful, he added.
The Minister said that 463 rural and 47 urban government Ayurveda dispensaries, 17 Swasth Kendras, five Ayurveda hospitals, one Panchkarma centre, one Yoga and Naturopathy unit at Mohali and a Drug Testing Laboratory under central scheme at Patiala are already functioning in the state.
He said that Ayurveda medicines were being checked in the drug test lab to enhance the standards and all medicines provide free of cost in the Ayush hospitals.