Punjab Medical Council requests MCI to investigate state private medical colleges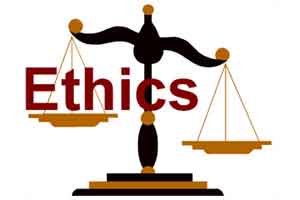 Taking note of the emerging details of the reported case of unethical practices adopted by Adesh Hospital in Kurukshestra, the President of the Punjab Medical Council Dr GS Grewal has taken a serious action against the
status-quo
of the state private medical colleges.
In this particular case, the council was shocked to learn on how the Adesh Hospital has manipulated itself, first to open the medical college and further seek permission from the state government and then from the MCI during its inspection in January/February 2016.
Dr G S Grewal is reported to have written to the President of the Medical Council of India (MCI) to take notice of this revelation and scrutinize the recognition given to the private medical colleges in Punjab, as reported by the Times of India.
As implied by his statement, Dr Grewal is very upset over the revealation considering the fact that such cases highlight the irregularities, illegalities, and unethical practices followed by private medical colleges. He further states that such an act gives a clear impression of the tricks colleges play to get recognition and in turn, also manipulate patients and faculty at the time of inspection by the MCI.
This is a strong accusation considering the fact that such on-ground actions by private medical colleges will only result in producing sub-standard doctors with little knowledge, as indirectly impled by Dr Arun Mitra, chairman of the Ethical Committee PMC.
In the state of Punjab, the private colleges have been given permission to increase their seats. On the contrary, the government colleges, where the number of patients is many times more have been served with negative reports. "This has raised eyebrows in the minds of public who feel there is something fishy behind the scenes. This is because it is common knowledge that the private colleges indulge in malpractices like hiring ghost faculty and ghost patients. Therefore, it is imperative that sudden repeated inspections be conducted," said Dr Grewal, as exactly reported by the
Times of India
.
Read Also