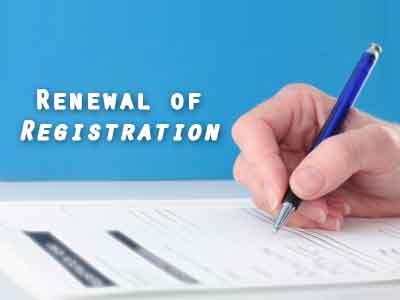 Ludhiana: To ensure that all doctors timely renew their registrations with the State Medical Council, the Punjab Medical Council (PMC) has exempted the mandatory credit hours of the Continuous Medical Education (CME) that are necessary for the purpose of renewal, as a one time exemption.
As per the rules set under the PMC guidelines for CME accreditation, all the doctors registered under the state medical council have to acquire 50 hours of mandatory credit within the time period of 5 years.
The state medical council noticed a dismal response from medical practitioners when it came to renewal of their registration, " Out of 55,000 doctors registered with the State Medical Council, only 16,000 have got their registration renewed till now" Dr Karamvir Goyal, member, Punjab Medical Council informed Medical Dialogues team
" We observed that there are many registered doctors under the council who are not in the state of getting their membership renewed because they could not collect the mandatory 50 credit hours. As a result, the council has decided to provide one time-exemption of CME credit hours for the purpose of renewal," he added
The council has allowed this exemption to continue and the doctors to renew their registration till 31st March 2019 deadline. The public notice in this regard states,
"All the members unanimously decided that up to 31.03.2019 renewal of Registration of all doctors, who have not renewed their registrations irrespective of time lapse are being given exemption of CME credit hours on the recommendation of members of Punjab Medical Council. This should be treated as most urgent. This exemption is only one time up to 31-03-1019."
The CME refers to a particular form of Continuous  Medical Education for those in the medical field to maintain competence and be updated with the new innovation and development in specific areas of their fields.
This credit can be obtained through participating in live events, written publications, online programmes, audio, video, or other electronic media. Content for these programmes is developed, reviewed and delivered by faculty who are experts in their individual clinical areas.
Many states have imposed this policy of mandatory CME hours linking it to renewal. While in Punjab its 50 credit hours, in Tamil Nadu its 30 credit hours in 5 year period.
Read Also: All Doctors have to submit CME Credit Hours proof from Dec 1: TN Medical Council Gazette
10 comment(s) on Punjab Medical Council WAIVES off CME credit hours required for Registration Renewal