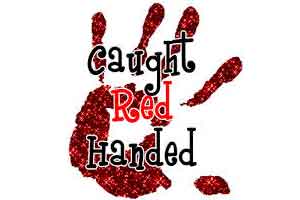 Punjab: A day after when Chandigarh govt announced to awaded 1 lakh prize money to give information about the sex determination test, a new case has come into light from punjab, where a PCPNDT coordinator has been arrested by Vigilance Bureau for allegedly taking bribe of Rs 5,000 to allow smooth functioning of an ultrasound machine at a clinic in Barnala.
Dr Inderjit  Kaur M.D. Alleged that Civil Surgeon Dr. Amita Goyal has taken the possession of register of ultrasound  from their private multi specialist hospital and trauma centre and after Goyal along with the PC-PNDT coordinator Pardeep Gupta demanded Rs. 5000 on monthly basis for the functioning of the ultrasound machine.
Following the complaint, the Vigilance bureau framed the trap and caught Gupta taking the bribe red handed.
A case has also been registered against Goyal in this regard
Read Also: Chandigarh: 1 lakh award for information about sex determination
1 comment(s) on Punjab: PCPNDT Coordinator caught red handed while taking bribe