Punjab: State govt to start new health centres in border areas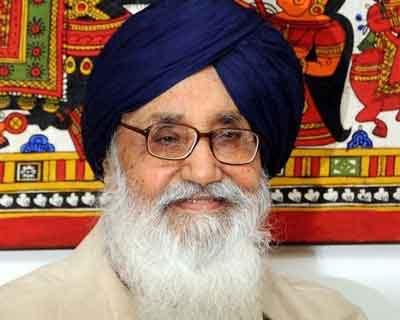 Chandigarh: In a bid to provide best healthcare facilities to the villagers living in the border areas, Punjab government decided to set up new health centres.
The decision came after Chief Minister Parkash Singh Badal's recent visit to the border areas from October 1 to 3.
The Cabinet approved several demands of the local residents, including opening of four new veterinary dispensaries in village Bharyal (Gurdaspur), Khalara, Chhina Bidi Chand and Maidipur (Tarn Taran), an official release said.
It also approved setting up of three Primary Health Centres (PHCs) in village Bharyal (Gurdaspur), Chhina Bidi Chand (Tarn Taran) and Dhariwal Uddar (Amritsar), it said.
Conceding to the other demands of the border residents, the Cabinet also sanctioned two boats for district Ferozepur at a cost of Rs 10 lakh, Rs 30 lakh to Punjab State Power Corporation Limited (PSPCL) for the erection of Grid Pylons, Rs 10 lakh for stadium and Rs 3 lakh for commemoration gate at village Gonnewal in district Amritsar.
Apart from these, the Cabinet also gave approval for special provision of employment opportunities for unemployed youth on the zero line, issuing Release Orders (ROs) for lifting paddy on priority basis in Border Districts by Department Food and Civil Supplies and construction of bridges at various places near Zero Line area in border districts.
It also gave approval to initiate the process of disbursement of cash grant to the eligible war widows/legal heirs as per the decision taken by the Council of Ministers in its meeting held on August 11, 2016.
An official spokesperson of the Chief Minister's Office said, all those who had applied till January 4, 2010 would be eligible for the benefits.
The Cabinet also gave nod to recruit 102 persons on contract basis under the grant of 13th Finance Commission in the Economic and Statistical Organization of Planning department. It also approved to create Road Safety Fund.
The regularisation of various categories of employees were also considered by the Cabinet after due deliberations and a committee under the chairmanship of Deputy Chief Minister Sukhbir Singh Badal has been formed to further look into various aspects and make recommendation in this regard.
According to the Cabinet decision, all the ministers would be touring extensively to various mandis to ensure smooth and hassle free procurement of paddy across the state.
In another significant decision, the cabinet gave green signal to the policy for disposal of apartments/plots for Economically Weaker Sections in the Municipal areas of the state.