Radiologists threaten pan-India strike on harassment on clerical errors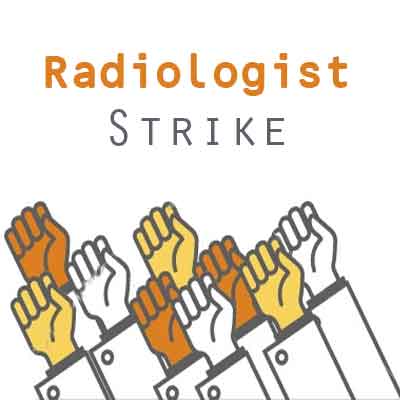 New Delhi : While amendments to the PC-PNDT act are still warming the shelves in the government offices, radiologists continue to face the burden of the harsh punishments as well as harassment at the hands of authorities, even for minor clerical errors. Every now and then, cases are seen where doctors get to face the PNDT axe, sometimes for clerical errors of form F, some times non wearing of aprons. With the amendments still waiting to take shape, all these are considered gross violations of the Act and hence liable for punishments equivalent to those of the actual PNDT crime, that is sex determination.
During the Central Supervisory Board meeting held on 5th April, 2016 Shri J.P. Nadda, Union Health Minister and Smt. Maneka Gandhi, Cabinet Minister, Ministry of Women and Child Development had  assured to stop the harassment to Radiologists due to
(i) not keeping Copy of the PC & PNDT Act,
(ii) not wearing of Apron and
(iii) non display of board,
(iv) minor clerical errors in filling Form F etc.
An Expert Committee was formed on the proposed amendments received on the PC & PNDT Act and solve the matter
within two months
.
However, even after 5 months, doctors claim that no measures have been taken for their protection and harassment in the name of the Act still continue across the country.
"The innocent Radiologists are being harassed by the Appropriate Authorities for minor clerical mistakes, which are being considered equal to sex determination. The highly qualified Doctors who are one of the pillars of the society are being treated as culprits as though they have done blunder mistake in choosing the Ultrasound in Radiology specialty, which is life saving in fact," said Dr O.P Bansal, President Indian Radiological and Imaging Institute, IRIA.
IRIA has written to the Health Secretary asking immediate intervention of the Ministry, in resolving the matters of the PC-PNDT Act, threatening that  
if these harassments are not stopped and amendments proposed in 24th CSB meeting are not implemented, then the members of IRIA will be constrained to go on strike from 1st September, 2016.
"In first phase we shall not do any ante natal Ultrasound and then indefinite stoppage of all Ultrasound procedures till solution of our problems and justice is served. We do understand our duties and responsibilities but not at the cost of lives of our colleagues who continue to suffer," added Dr OP Bansal