Clinical indications of image-guided interventional procedures around knee: A consensus paper from ESSR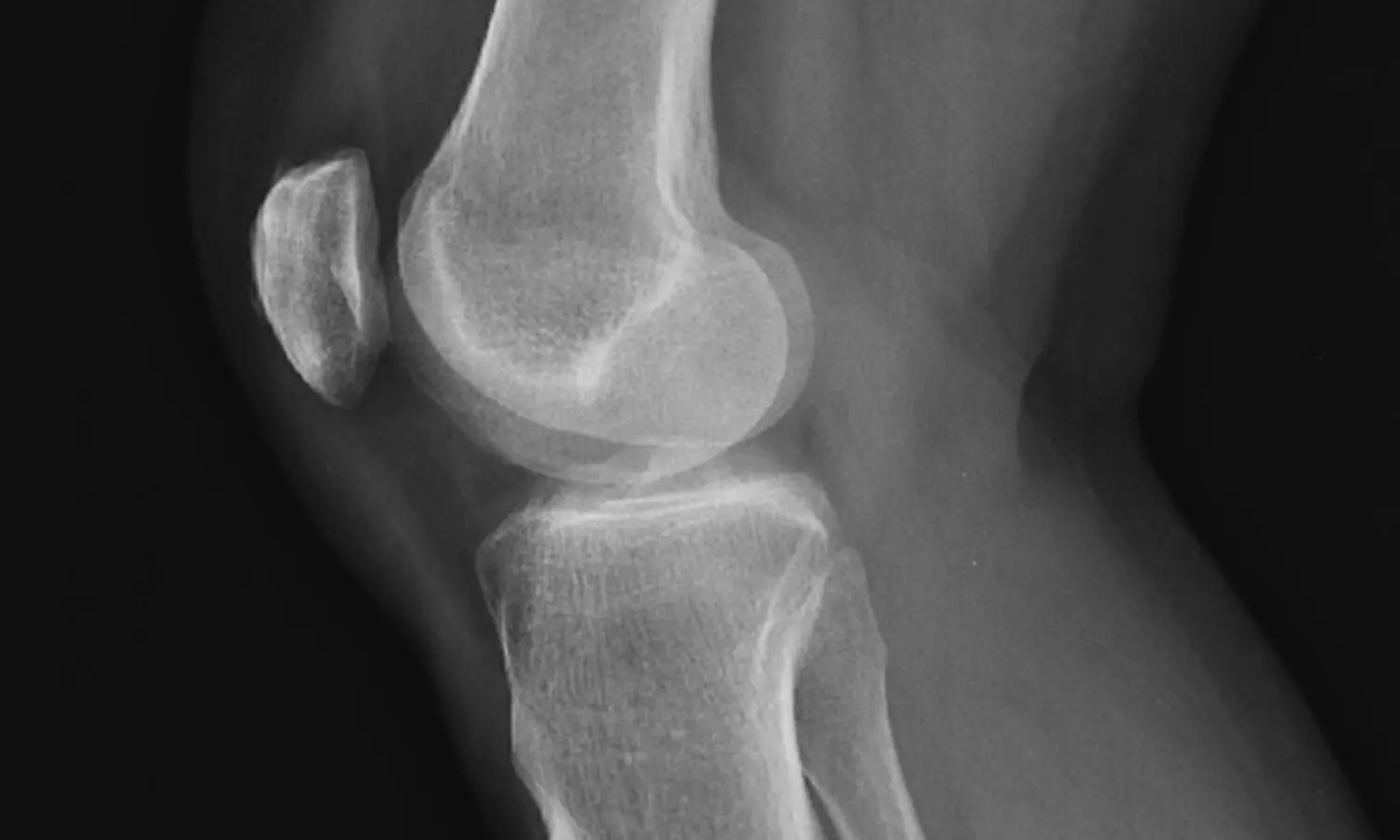 Italy: The European Society of Musculoskeletal Radiology (ESSR) has released a Delphi-based consensus paper on clinical indications for image-guided interventional procedures in the musculoskeletal system. In a part of the study, published in the journal European Radiology, an expert panel of the ESSR has produced a list of 10 evidence-based statements on clinical indications of image-guided interventional procedures around the knee.
Luca Maria Sconfienza, Università Degli Studi Di Milano, Milan, Italy, and colleagues reviewed the published literature for evidence on image-guided interventional procedures around the knee to derive a list of pertinent clinical indications with the goal of highlighting some controversies associated with these procedures, specifically the role of imaging guidance, as well as the efficacy of the medications routinely injected.
The list of 10 evidence-based statements are given below:
Intra-articular ultrasound (US)-guided procedures around the knee joint, such as arthrocentesis and intra-articular injections, are more accurate than palpation-guided procedures, resulting in improved fluid aspiration and injection therapeutic outcome(s).
US-guided knee joint injections of corticosteroid-anesthetic give short-to-midterm pain relief and functional improvement in inflammatory arthritis. Although similar outcomes may be observed in osteoarthritis, efficacy is controversial, and alternative analgesic therapies (such as oxygen-ozone) have been proposed, but evidence supporting their use remains limited.
US-guided HA (Hyaluronic acid) intra-articular injections are safe and improve pain scores and function in knee osteoarthritis, showing greater efficacy than steroids in the long term.

US-guided injections of regenerative medications have been reported to show clinical benefit by relieving pain and enhancing function in patients with knee osteoarthritis but lack randomized controlled trial evidence.
US-guided procedures around the menisci are promising for short-term pain management, but evidence supporting their use is limited.
In fat pad–related anterior knee pain syndromes, US-guided corticosteroid-anesthetic injection and fat pad alcohol ablation might be safe and effective in short-term pain reduction, although no randomized studies are available.
US-guided dry needling is effective in improving function and pain in patellar tendinopathy (PT), especially if associated with PRP. Conflicting results about the clinical effectiveness of PRP in PT do not allow supporting the use of this treatment as a first-line approach.
Other US-guided treatments have been shown to be safe for treating PT (corticosteroid, high-volume injections, prolotherapy, sclerosing injections with polidocanol, and HA). However, no studies compared them; thus clinical superiority of one treatment over another still needs clarification.
US-guided aspiration, wall fenestration, and corticosteroid injection of Baker's cysts are safe and effective procedures in relieving pain and reducing cyst volume in patients with Baker's cysts secondary to internal knee derangement.
US-guided corticosteroid injections are more effective than blind injections to treat pes anserinus bursitis, but the added value of imaging to guide other periarticular injections (excluding patellar tendon and Baker's cyst) has not been demonstrated.
"Prospective randomized studies remain warranted, especially for knee procedures with low levels of evidence," the authors concluded.
Reference:
Sconfienza, L., Adriaensen, M., Albano, D. et al. Clinical indications for image-guided interventional procedures in the musculoskeletal system: a Delphi-based consensus paper from the European Society of Musculoskeletal Radiology (ESSR)—part V, knee. Eur Radiol (2021). https://doi.org/10.1007/s00330-021-08258-1
Source : European Radiology