4D MRI, future of fetal imaging? Study throws light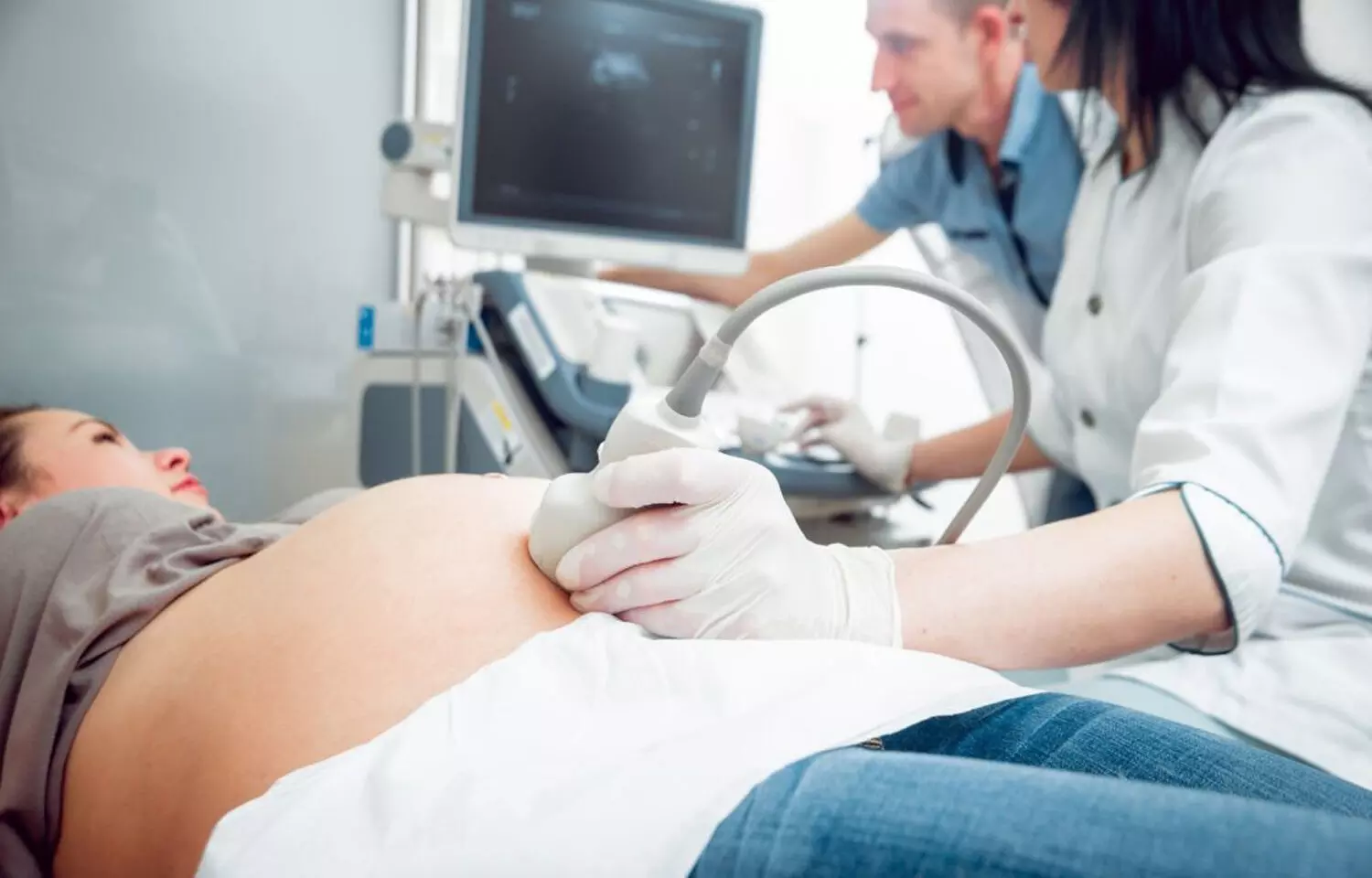 UK: A new imaging method developed by researchers from King's College London could help clinicians give better information about fetal heart. In the study, published in the journal Nature Communications, the researchers described how they measured volumetric blood flow using 4D MRI.
To achieve the desired 4D imaging, multiple 3D images were reconstructed into cine loops that simulate foetal heartbeats. The loops allowed two cardiologists to visualize foetal blood flow, a component of heart health that can't be easily observed with current prenatal imaging technologies.
Prenatal detection of congenital heart disease facilitates the opportunity for potentially life-saving care immediately after the baby is born. Echocardiography is routinely used for screening of morphological malformations, but functional measurements of blood flow are scarcely used in fetal echocardiography due to technical assumptions and issues of reliability.
The MRI technique described in the study is similar to that used for cardiac imaging but prenatal imaging had its own limitations including spontaneous fetal motion and a much faster heart rate.
"Here, we present and validate a novel method of MRI velocity-encoding combined with a motion-robust reconstruction framework for four-dimensional visualization and quantification of blood flow in the human fetal heart and major vessels," wrote Thomas A. Roberts, King's College London, London, UK, and colleagues. "We demonstrate simultaneous 4D visualization of the anatomy and circulation, which we use to quantify flow rates through various major vessels. The framework introduced here could enable new clinical opportunities for assessment of the fetal cardiovascular system in both health and disease."
The research team tested the new 4D imaging method with seven foetal cases, including three healthy subjects, two subjects with right-sided aortic arches and two with other cardiac abnormalities. The subjects ranged from 24 to 32 weeks in gestational age.
When two foetal cardiologists assessed the 4D MR images, they observed pulsatile blood flow through the entire cardiac cycle. The blood flow patterns appeared as expected on both 2D and 3D visualizations, The readers used the 4D images to successfully delineate 96% of 140 possible vessel segmentations. They also used the regions-of-interest to create flow curves, which had a 97% success rate and showed pulsatile, phasic blood flow in major arteries for most subjects.
One drawback of the imaging method was that it performed relatively poorly for visualizing flow through the ductus arteriosus (DA). The trouble with DA could be attributed to the MRI method's low spatial resolution and long temporal resolution, which can result in blurring for the smallest boundaries. Other problems with the MRI technique included some inter-repeatability bias, including that one reader scored blood flows slightly faster than the other.
Despite these drawbacks, the readers still observed flow fastest in the outflow tracts and slower in the inferior vena cava and superior vena cava. This demonstrates the method's efficacy for identifying flow abnormalities.
The study, "Fetal whole heart blood flow imaging using 4D cine MRI," is published in the journal Nature Communications.
DOI: https://www.nature.com/articles/s41467-020-18790-1
Source : Nature Communications