Chest CT effective for initial diagnosis of COVID-19, finds study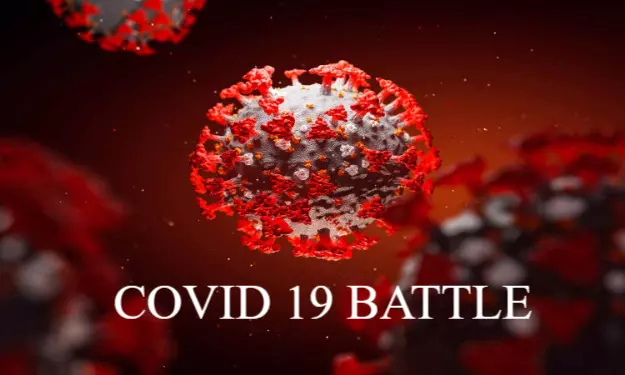 France: COVID 19 pandemic continues to grip the world as it has spread to every continent except Antarctica. India alone accounts for over 3 million cases, as per the recent reports. In lieu of this, it becomes important for detecting the disease at its earliest stage and isolating the infected person immediately to limit its spread. Now, a recent study in the journal Radiology has thrown light on the utility of chest CT for diagnosis of COVID-19.
According to the study, Chest CT is effective for the initial diagnosis and triage of suspected COVID-19 patients. The finding is in contrast to current guidelines that have recommended against the CT's initial use for COVID-19 diagnosis.
According to several recent recommendations, reverse transcription-polymerase chain reaction (RT-PCR) testing is the reference method for COVID-19 diagnosis. However, this method has some limitations -- the quality of the sample collection and kit performances, which vary by manufacturer.
Recent studies have reported good performance of Chest CT for the diagnosis of COVID-19 pneumonia. However, in the early course of the disease, chest CT can be normal. Guillaume Herpe, University Hospital Center Poitiers, and colleagues evaluated the French national experience using Chest CT for COVID-19. They also compared the results of chest CT and RT-PCR with the final discharge diagnosis used as a reference standard.
The researchers sent a structured CT scan survey to 26 hospital radiology departments in France between March 2 and April 24, 2020 -- the dates correspond to the peak of COVID-19 in the country. The study included all symptomatic patients suspected of having COVID-19 pneumonia who underwent within 48 hours both initial chest CT and at least one RT-PCR testing. The recording of the final discharge diagnosis was done based on multiparametric items. Data for each center were prospectively collected and gathered each week. The efficacy of tests was determined using Pearson's correlation, Chi-square test, Student's t-test, and Mann-Whitney Test.
It involved 7500 patients with twenty-six of 26 hospital radiology departments responding to the survey. 2652 did not have RT-PCR results or had an unknown or excess delay between RT-PCR and CT. After exclusions, 4824 patients were included.
Key findings of the study include:
Using final diagnosis as the reference, 2564 of the 4824 patients were positive for COVID-19 (53%).
Sensitivity, specificity, NPV and PPV of chest CT for diagnosing COVID-19 were 90%, 91%, 89% and 92% respectively.
There was no significant difference for chest CT efficacy among the 26 geographically separate sites, each with varying amounts of disease prevalence.
"The results of this French national survey shed light on the role of chest CT in the current COVID-19 pandemic as an initial diagnostic tool in areas of relatively high disease prevalence. These data need to be considered during planning for either local hospital or national budget cycle," wrote the authors.
The study, "Efficacy of Chest CT for COVID-19 Pneumonia in France," is published in the journal Radiology.
DOI: https://doi.org/10.1148/radiol.2020202568
Source : journal Radiology