Chest radiography useful for early COVID detection, particularly in older adults: Study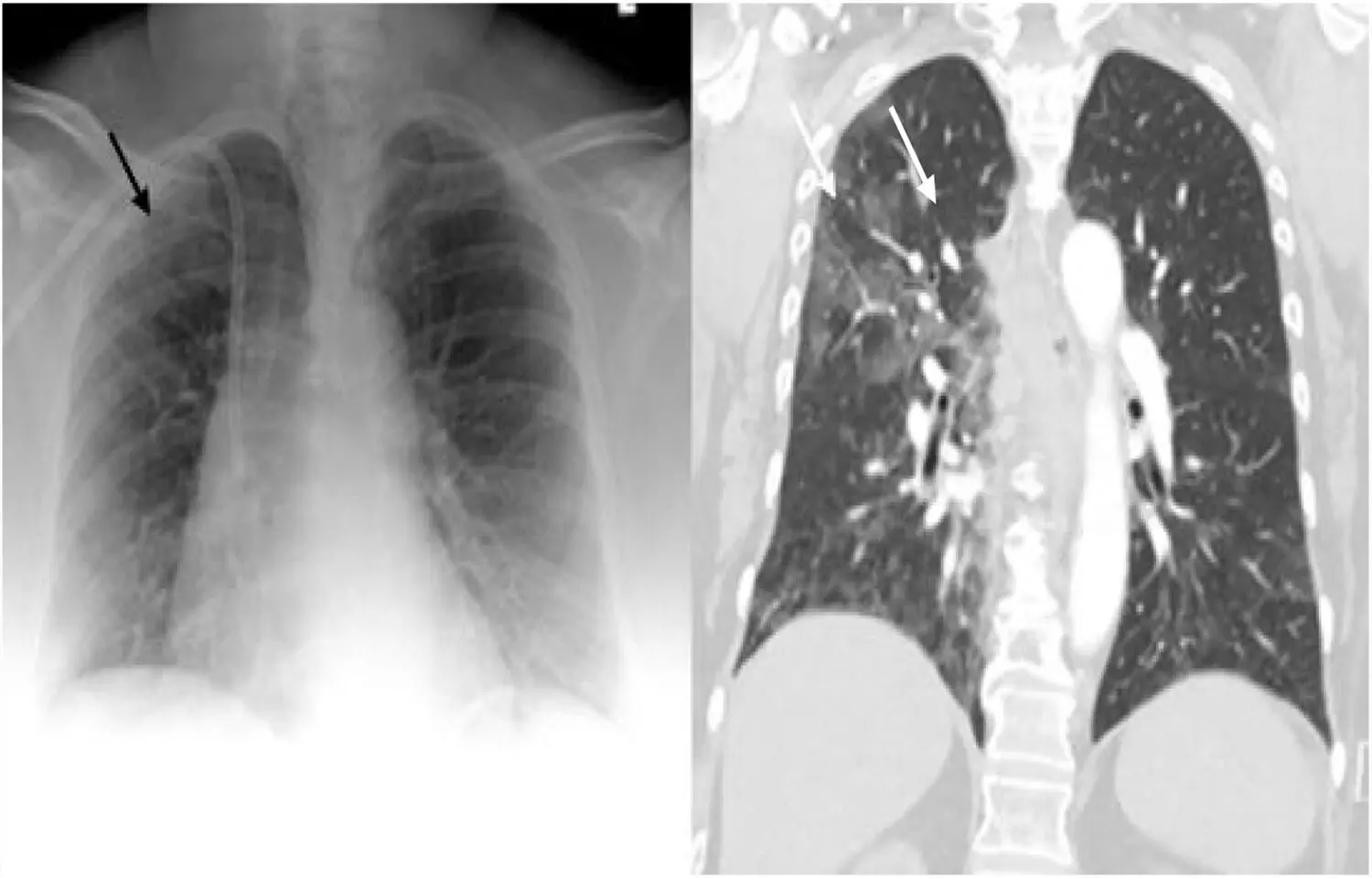 USA: Chest x-rays are effective for COVID-19 detection, particularly in patients aged more than 50 years, according to a recent study, The findings of the study were presented at the 2021 virtual annual meeting of the American Roentgen Ray Society (ARRS).
The study found a specific pattern of abnormalities on chest x-rays that can be used to diagnose the disease. The findings add to the body of knowledge regarding the use of chest radiography during the pandemic.
There is a lack of data regarding the role of chest radiography compared with chest CT in the COVID-19 diagnosis. Mae Igi, the Louisiana State University Health Sciences Center, New Orleans. and colleagues, therefore, looked at the utility of a strict pattern of findings at chest x-ray for the diagnosis of COVID-19, particularly during early onset of symptoms in patients older and younger than 50 in this retrospective study.
The study included individuals presenting to the emergency room during the first phase of the COVID-19 outbreak in March 2020. Sixty patients found to be positive for COVID-19 on reverse transcription polymerase chain reaction (RT-PCR) tests were included; patients had chest x-rays within one week of reported symptoms.
The patients were divided into two groups: those older than 50 years and those younger than 50. The age range was 52 to 88 years in the older group and 19 to 48 years in the younger group.

Two board-certified radiologists who were blinded to the RT-PCR results assessed each of the 60 chest x-rays in consensus and classified the images into one of three patterns: characteristic for COVID-19, nonspecific for COVID-19, and negative. The nonspecific patterns were further broken down into "more suspicious" or "less suspicious" for COVID-19, Igi explained.
Key findings of the study include:
· In the older group, 93% demonstrated an abnormal chest x-ray early in the course of COVID-19 disease.
· In comparison, 53% of the younger group demonstrated an abnormal chest x-ray early in the course of the disease.
· The relationship between age and chest x-ray findings was determined to be statistically significant. The relationship was confirmed with a Fisher exact test.
"COVID-19-positive patients over 50 show earlier, more characteristic patterns of statistically significant [chest x-ray] changes than younger patients, suggesting that [chest x-ray] is useful in the early diagnosis of the disease," Igi concluded.
Source : ARRS 2021 annual meeting