FDA approves wheeled CT scanner allowing bedside scanning in ICU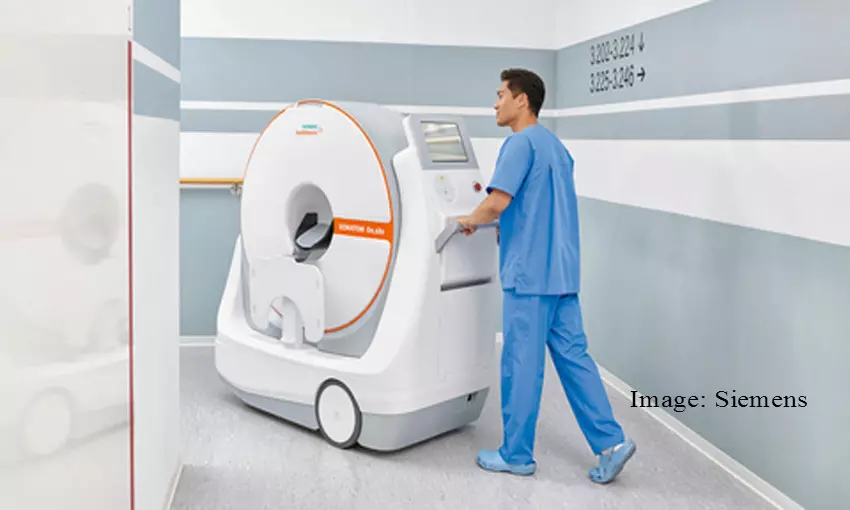 USA: The US Food and Drug Administration (FDA) has approved Siemens Healthineers' wheeled CT scanner. The Somatom scanner consists of motorized wheels and a forward-looking camera that allows a single person to navigate it through the hospital. This allows the convenience of bringing the scanner to the patient instead of the other way round, allowing the easier head exams of critically ill patients. This eliminates the risks and logistics of transporting the patient through the hospital to a radiology unit to use a larger machine.

The scanner includes the necessary computers and batteries, as well as keyboard and touchscreen for operation inside smaller rooms without requiring extra equipment. After the system is locked in place at the end of a patient's bed, the scanner moves on a telescopic gantry to acquire the image, with the person's head resting within a 35 cm bore.

Read Also: Good or Bad: CT has decreased but pediatric advanced imaging has increased
"The Somatom On.site is a fundamentally new approach for CT head scans of intensive care patients," Siemens head of computed tomography, Philipp Fischer, said late last year after the device debuted at the December 2019 assembly of the Radiological Society of North America.

"At the same time, it allows healthcare providers to use their staff and their permanently installed CT fleet even more effectively," Fischer said, with ICU patients typically requiring more time to be safely moved through a radiology suite compared to more conventional exams.
In addition, the scanner also features radiation curtain shields that can be attached to the front and rear, allowing clinicians to stay nearby during scanning, while the patient can remain connected to any monitors and devices.
Read Also: Cardiac CT an opportunistic but effective way to screen osteoporosis
Mobile CT scanner reimagines head imaging of critically ill patients by enabling patients and staff to remain in ICU.

Source : US FDA