MRI holds key for diagnosis and treatment of developmental hip dysplasia: Study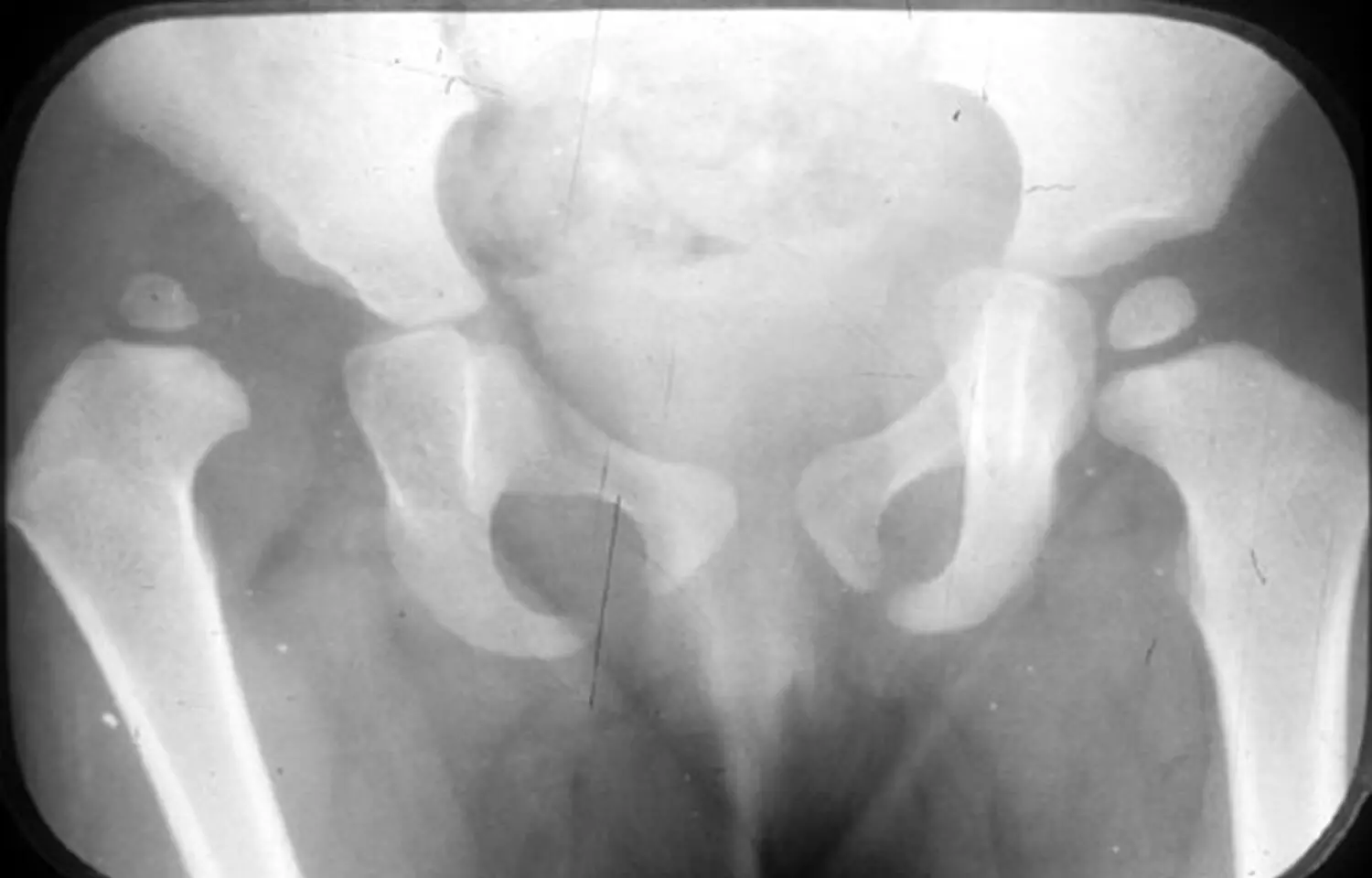 PR China: MRI has important clinical value for the diagnosis and surgical treatment of developmental dysplasia of the hip (DDH), suggests a recent study in the journal BMC Pediatrics. According to the study, Magnetic resonance imaging showed an extraordinary capability of detecting these irreducible factors and helped in choosing the appropriate treatment strategies.

Developmental dysplasia of the hip (DDH) can cause a wide range of pathological changes ranging from complete fixed dislocation at birth to asymptomatic acetabular dysplasia in adulthood. It can negatively affect hip development and can lead to isolated acetabular dysplasia, subluxation, complete dislocation of the hip joint, or permanent abnormal gait and thus requires surgical treatment. Preoperative evaluation is very significant for DDH. Mao Sheng, Children's Hospital of Soochow University, Suzhou, PR China, and colleagues assessed the diagnostic capability of magnetic resonance imaging (MRI) for irreducible aspects preventing hip reduction in DDH.

The study included a total of 39 pediatric patients who received DDH evaluation in pediatric orthopedics from January 2015 to December 2019. The samples included 4 cases of bilateral DDH and 35 cases of unilateral DDH, a total of 43 hip joint samples. All patients underwent surgical treatment, pathological examination and MRI of hip joint.
With pathological results or intraoperative findings as the gold standard, the sensitivity and specificity of MRI were 90.3% and 83.3% for the affected labrum, 92% and 83.3% for thickening of the round ligament, 90.0% and 91.3% for atrophy of the iliopsoas muscle, and 100% and 100% for fibrofatty pulvinar tissue and joint effusion, respectively.
"MRI technology can provide abundant morphological information for acetabular development and has important clinical value for DDH diagnosis and surgical treatment," wrote the authors.
"This study has some limitations. It was a retrospective study, and the sample size of this study was small. Given these limitations, prospective and global sample studies may be necessary to confirm the diagnostic capability of MRI," they concluded.
The study, "Assessment of irreducible aspects in developmental hip dysplasia by magnetic resonance imaging," is published in the journal BMC Pediatrics.
DOI: https://bmcpediatr.biomedcentral.com/articles/10.1186/s12887-020-02420-2
Source : BMC Pediatrics