PET Imaging Can Predict Responders of Hormone therapy in Breast Cancer Patients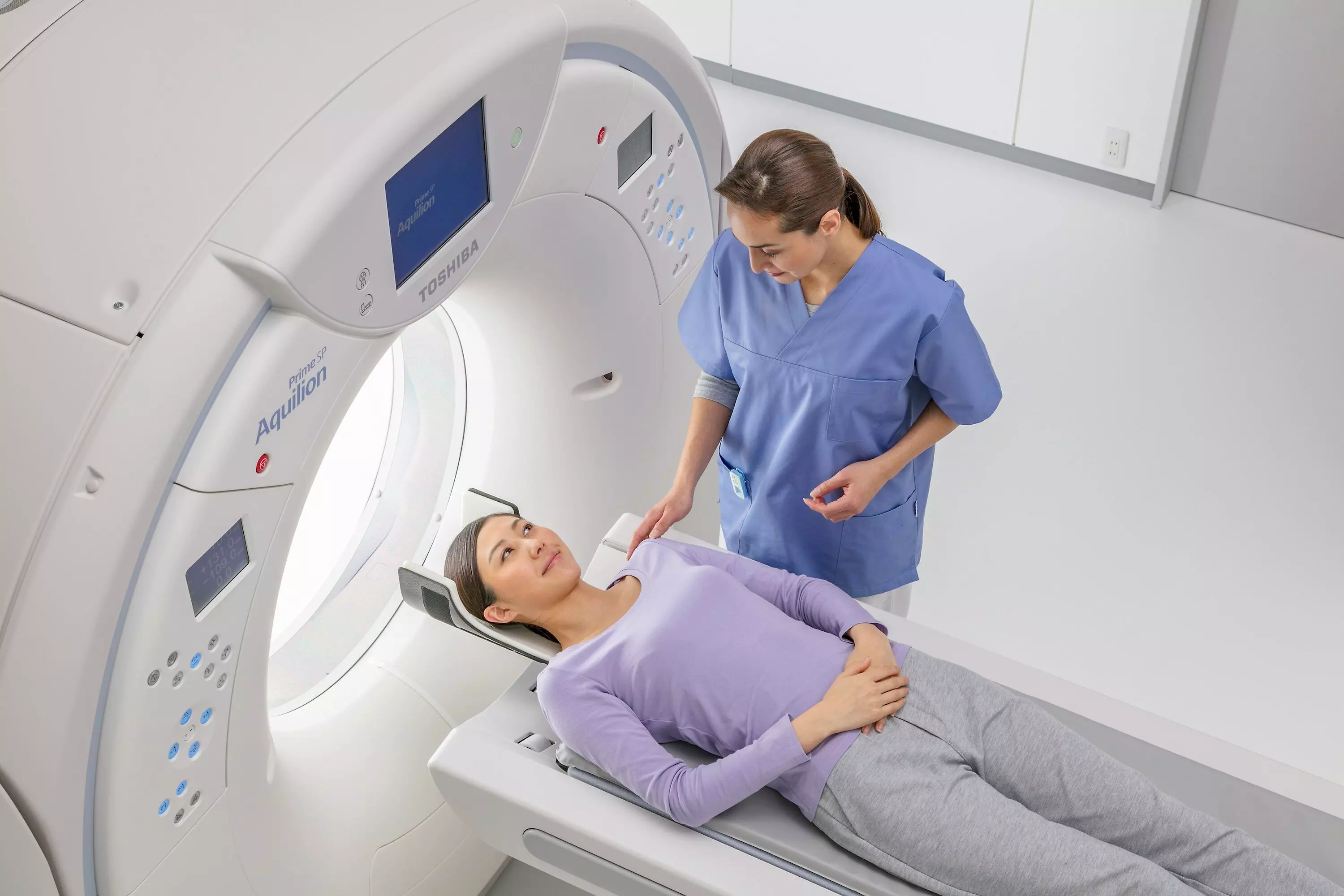 Estrogen-receptor-positivity (ER+)has significant prognostic value and is the main predictor of sensitivity to endocrine therapy (ET). However, up to 50% of ER+ breast cancers do not respond to ET. In a recent study, researchers have found that Positron Emission Tomography (PET) scan can distinguish patients likely or unlikely to benefit from hormone therapy by measuring the function of the estrogen receptors in their cancer cells. The study findings were published in the journal Nature Communications on February 02, 2021.

Researchers of the Washington University School of Medicine, St. Louis, USA, previously developed a progesterone receptor (PgR)-binding, progestin-analog radiopharmaceutical (21-[18F]fluorofuranylnorprogesterone [FFNP]), and demonstrated significantly greater FFNP uptake in PgR+ than PgR– breast cancers by positron emission tomography (PET) in animal models. Additionally, they have found that the increase in FFNP uptake after estrogen treatment was both rapid and robust. Therefore, they conducted a clinical study and hypothesized that a brief estradiol challenge will increase tumor progesterone receptor levels only in tumors with the functional ER.
It was a small, phase 2, prospective, single-center, single-arm trial in 43 postmenopausal women with ER+, human epidermal growth factor receptor 2-negative (HER2−) locally advanced, and locally recurrent or metastatic breast cancer. Among which 37 subjects (86%) had metastatic disease and six (14%) had either locally advanced primary cancers (n = 5) or locally recurrent disease (n = 1). Most of the patients (72%) had received prior systemic therapy. Researchers performed PET scans with FFNP to check estrogen receptor performance. Then the administered three estrogen doses over 24 hours and re-scanned participants with PET the next day.
Key findings of the study were:
• Upon evaluation, researchers found that 28 patients (65%) were responders and 15 (35%) were nonresponders.
• They noted that baseline tumor FFNP uptake did not differ significantly between responding and nonresponding patients.
• However, following estradiol challenge, they noted that tumor FFNP uptake was significantly increased compared to baseline in responding subjects but not in non-responding subjects.
• Upon hormonal therapy for six or more months, and, at follow-up, they found that the cancer was worse in the nonresponders to estrogen. While among the 28 responders, they noted 13 had remained stable, and 15 had improved.
The authors concluded, "FFNP-PET before and after administration of estradiol over 24 h can be accomplished in as little as 2 days before ET is started and discriminates likely responders from nonresponders with high accuracy, thus allowing for risk stratification equivalent to that obtained by much longer clinical observations alone. While the results of this study are extremely promising, our findings need to be confirmed in a multicenter trial before this method can be used to guide ET in clinical practice."
For further information:
Article Source :
 Nature Communications