Pre-operative MRI may identify additional breast cancer sites for better management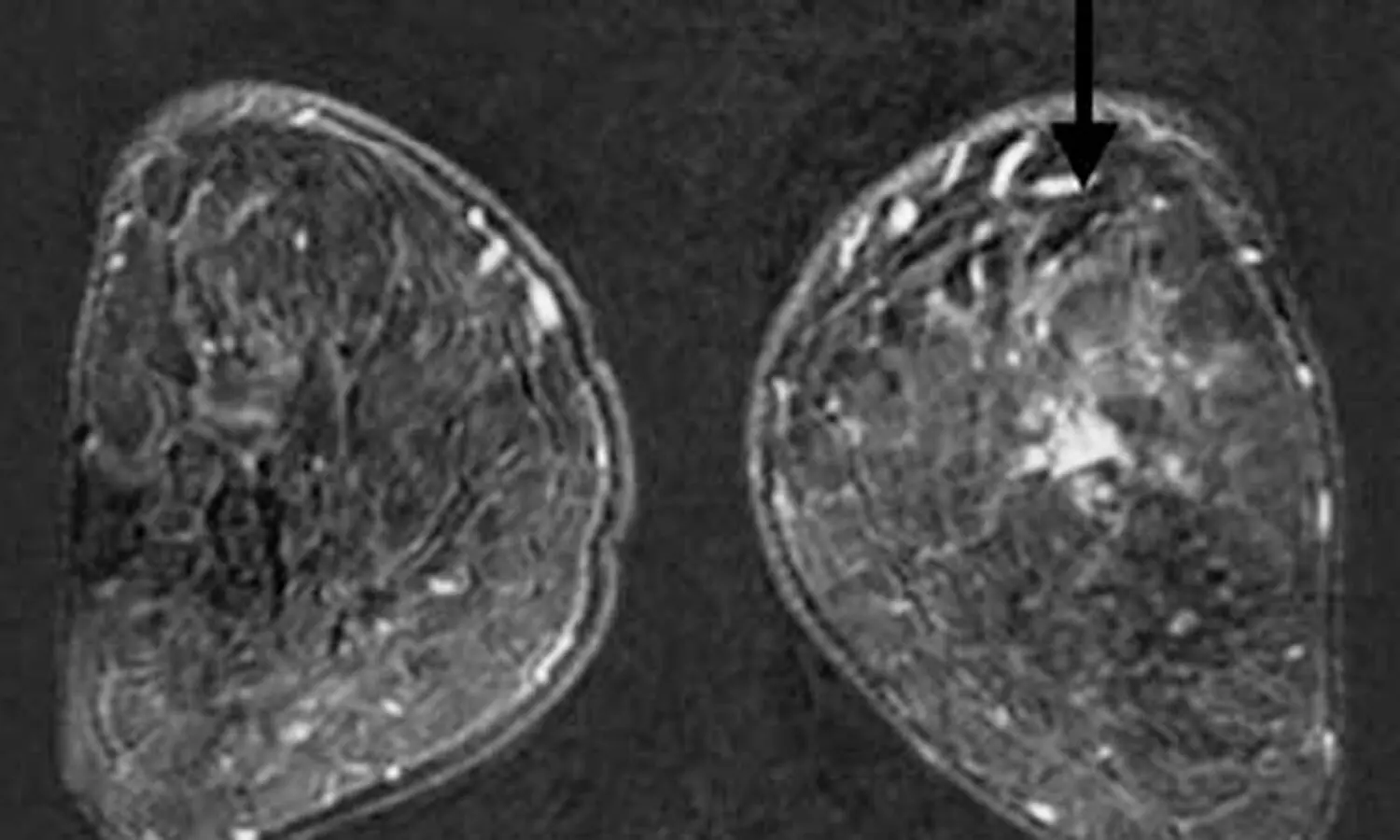 USA: Additional sites of cancer were identified by preoperative MRI in 11.2% of women with ductal carcinoma in situ (DCIS), according to a recent study. The results, published in the European Journal of Radiology, suggests that the use of MRI in these women could improve surgical planning and outcomes.
DCIS constitutes 20% of breast cancer and it usually appears as calcifications on mammography. MRI can find both calcified and noncalcified DCIS as breast MRI has a higher sensitivity than mammography. So, MRI is being used more and more as a preoperative tool in women with invasive breast cancer.
Leslie R. Lamb, Massachusetts General Hospital, Boston, MA, USA, and colleagues conducted the study to determine if pre-operative MRI is useful for identifying additional disease that would impact surgical management in women with DCIS.
For the purpose, the researchers conducted a retrospective review of consecutive women with calcifications at mammography yielding DCIS at core biopsy from 2007-2016 who subsequently underwent MRI examinations. Patient characteristics, imaging findings, and pathology outcomes were collected from the medical records. Standard statistical tests were used to compare the patients who underwent MRI examinations (MRI group) and those who did not (no MRI group).
Key findings of the study include:
963 women (age 58 years, range 28-89 years) presented with calcifications that yielded DCIS at biopsy, of whom 236 (24.5%) underwent MRI examinations.
The MRI group was younger, less likely to have prior breast cancer, and more likely to have dense breasts than the no MRI group.
66 women (28.0%) had 80 MRI findings that were recommended for work-up and/or biopsy.
21 patients had 23 MRI findings that were not pursued pre-operatively, and 45 patients with 57 MRI findings underwent biopsy.
The positive predictive value of biopsies performed (PPV3) was 45.6% (26/57). 26 cancers were detected in 24 women; thus, MRI detected additional sites of cancer in 11.2% (24/215) of patients.
Of the 26 cancers, 13 (50.0%) were DCIS and 13 (50.0%) were invasive.
"MRI in selected women with DCIS identified additional sites of disease in 11.2% and thus could be considered in the pre-operative evaluation of this specific patient cohort," concluded the authors.
The study, "Pre-Operative MRI in Patients with Ductal Carcinoma In Situ: Is MRI Useful for Identifying Additional Disease?" is published in the European Journal of Radiology.
Source : European Journal of Radiology