Researchers warn About Post COVID 19 Vaccine Impact on Imaging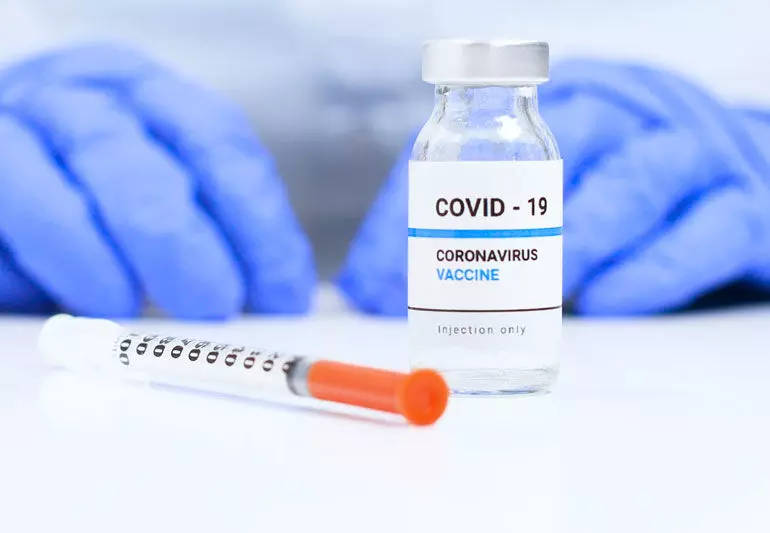 The race to develop and execute effective COVID-19 vaccination programs is in full force, as the world grapples with staggering numbers of COVID-19 infections. The two COVID-19 vaccines (Moderna and Pfizer/BioNTech), both belonging to a novel class of mRNA vaccines is more extensively used in the western population. The overwhelmingly positive protective effect of vaccines is sometimes accompanied by unintended side effects, most of which are transient and minor. These include regional adenopathy which has been reported in some case reports. The researchers warned that the COVID-19 vaccine can manifest on imaging in ways that appear to be disease, according to two studies published in the American Journal of Roentgenology and Radiology.
Proper Vaccination History is Vital

As more people get vaccinated for COVID-19, radiologists must be familiar with how the vaccine may affect imaging results, wrote Dr Shabnam Mortazavi of the University of California, Los Angeles. Mortazavi conducted a study that included data from 23 women who underwent breast imaging after being vaccinated(1)."Radiologist familiarity and evidence-based guidelines are needed to avoid follow-up imaging and biopsies for reactive adenopathy after COVID-19 vaccination." She wrote in the article published in the American Journal of Roentgenology on February 24, 2021.
Mortazavi and colleagues evaluated data from 23 women who presented with axillary adenopathy on mammography, breast ultrasound, or breast MRI after being vaccinated for COVID-19 between December 2020 and February 2021. Of these, 13% underwent breast imaging because they were symptomatic, while 43% were undergoing screening and 43% were having imaging for other reasons. (1)
"This study highlights axillary adenopathy ipsilateral to the vaccinated arm with Pfizer-BioNTech or Moderna COVID-19 vaccine as a potential reactive process with which radiologists must be familiar," Mortazavi concluded. "Incorporating a patient's COVID-19 vaccination history, including vaccination date and laterality, is critical to optimize assessment and management of imaging-detected axillary adenopathy in women with otherwise normal breast imaging."(1)
Article Source :
American Journal of Roentgenology, Radiology