Risk for Nephrogenic Systemic Fibrosis rare with newer gadolinium-based contrast agents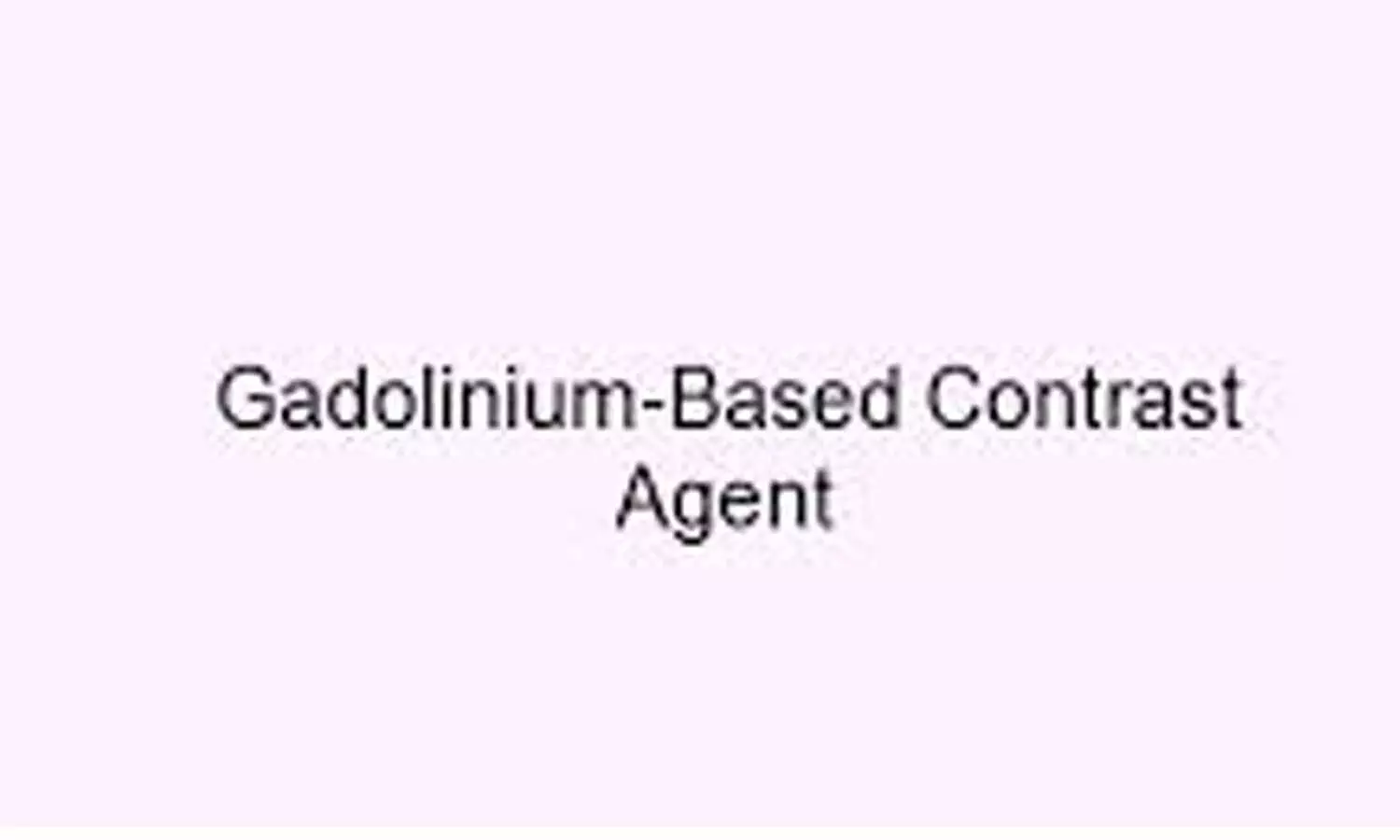 Nephrogenic systemic fibrosis (NSF) is a rare potential side effect of newer gadolinium-based contrast agents (GBCAs), but evidence is lacking among patients with acute kidney injury and those with risk factors for chronic kidney disease.
As such, based on evidence synthesized from existing studies, the researchers advise caution when using these agents in populations with kidney disease and suggest that more research is needed for these patients. A systematic review and evidence synthesis are published in Annals of Internal Medicine.

NSF is a debilitating and often fatal condition caused by collagen deposition in soft tissues and internal organs, such as the heart, liver, and lungs. Nephrogenic systemic fibrosis is associated with exposure to GBCAs administered during magnetic resonance imaging or angiography scans and has no definitive treatment. In 2007, the U.S. Food and Drug Administration (FDA) released warnings about the use of GBCAs in recognition of the substantial risk for NSF with their use. Newer GBCAs are thought to carry markedly lower NSF risk, but the relative safety of newer compared with older GBCAs and the degree of kidney dysfunction that confers risk for NSF is unclear.
Researchers from Duke University School of Medicine reviewed 32 published articles to synthesize evidence about NSF risk with newer versus older GBCAs across the spectrum of kidney function. Of the 32 articles, 20 articles allowed for assessment of NFS risk after exposure to newer GBCAs and 12 allowed for comparison of NSF risk between newer and older GBCAs. The authors found that although NSF occurrence after exposure to newer GBCAs is very rare, limited evidence suggests that additional studies in patient populations with mild kidney disease would substantially change these conclusions. Thus, Lunyera and colleagues concluded that caution in the use of GBCAs in patients with severely impaired kidney function and acute kidney injury remains prudent, because the exact clinical factors contributing to NSF risk in these subpopulations are still unknown.
For further reference log on to:
https://www.acpjournals.org/doi/10.7326/M20-0299
Source : Annals of Internal Medicine