Short, noncontrast MRI, a potential screening tool for prostate cancer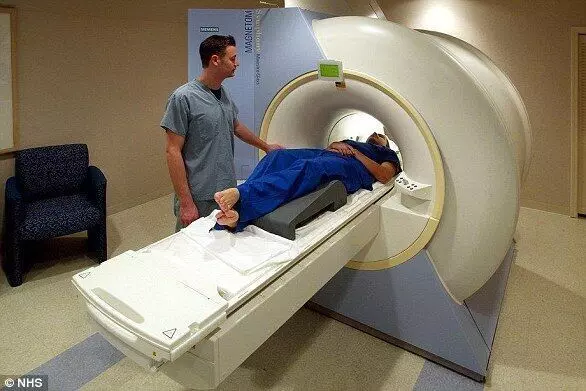 In prostate cancer, various imaging modalities are available, but the evidence is limited to use in men within secondary care rather than the general population. A recent study suggests that a short, noncontrast MRI may have favourable performance characteristics as a community-based screening test. The research has been published in the journal JAMA Oncology on February 11, 2021.

Screening for prostate cancer using prostate-specific antigen (PSA) testing can lead to problems of underdiagnosis and overdiagnosis. Recently, biparametric, noncontrast (short) MRI protocols have been developed that offer shorter scanning times with a favourable diagnostic performance. An alternative, inexpensive, and more widely available test is ultrasonography. Recently, the combination of standard B-mode imaging with other ultrasonographic modalities, such as shear wave elastography (SWE), has shown promise. Researchers of the London, UK have conducted a study, to compare the performance of these testings (PSA testing, MRI, and ultrasonography) as screening tests for prostate cancer.
The Imperial Prostate 1 Prostate Cancer Screening Trial Using Imaging (IP1-PROSTAGRAM) study was a prospective, blinded, population-based screening study of 408 men who underwent prostate cancer screening from October 10, 2018, to May 15, 2019. All participants underwent screening with a PSA test, MRI (T2 weighted and diffusion), and ultrasonography (B-mode and shear wave elastography) and if any results appeared positive on a 5-point scale, they underwent a systematic 12-core biopsy. Men with positive MRI or ultrasound results also underwent additional image fusion-targeted biopsy.
The major outcome assessed was the proportion of men with positive MRI or ultrasonography (defined as a score of 3-5 or 4-5) or PSA test (defined as PSA ≥3 μg/L) results. They also assessed the number of clinically significant and clinically insignificant cancers detected if each test was used exclusively.
Key findings of the study were:
• When using the 3-to-5 score threshold, researchers noted that the proportion of men with positive results appeared higher with MRI (17.7%) and ultrasonography (23.7%) than with PSA testing (9.9%).
• While using sing the 4-to-5 score threshold, they found that the proportion with positive MRI results was similar to the proportion with positive PSA test results (43 [10.6%]), as was the proportion with positive ultrasonography results (52 [12.8%]).
• They noted that the PSA testing detected 7 of the clinically significant cancers, whereas an MRI detected 11 (4-5 threshold) to 14 (3-5threshold), and ultrasonography detected four (4-5threshold) to nine (3-5threshold).
• Of the 20 clinically insignificant prostate cancers detected on biopsy, they noted that the PSA testing detected 6, MRI detected 5(4-5threshold) to 7 (3-5threshold), and ultrasonography detected 7 (4-5threshold) to 13 (3-5threshold).
The authors concluded, " In this cohort study, when screening the general population for prostate cancer, MRI using a score of 4 or 5 to define a positive test result compared with PSA alone at 3 ng/mL or higher was associated with more men diagnosed with clinically significant cancer, without an increase in the number of men advised to undergo biopsy or overdiagnosed with clinically insignificant cancer. There was no evidence that ultrasonography would have better performance compared with PSA testing alone."
For further information:
https://jamanetwork.com/journals/jamaoncology/fullarticle/2776224
Article Source :
 JAMA Oncology