Ultrasound more accurate for assisting breast cancer treatment: Study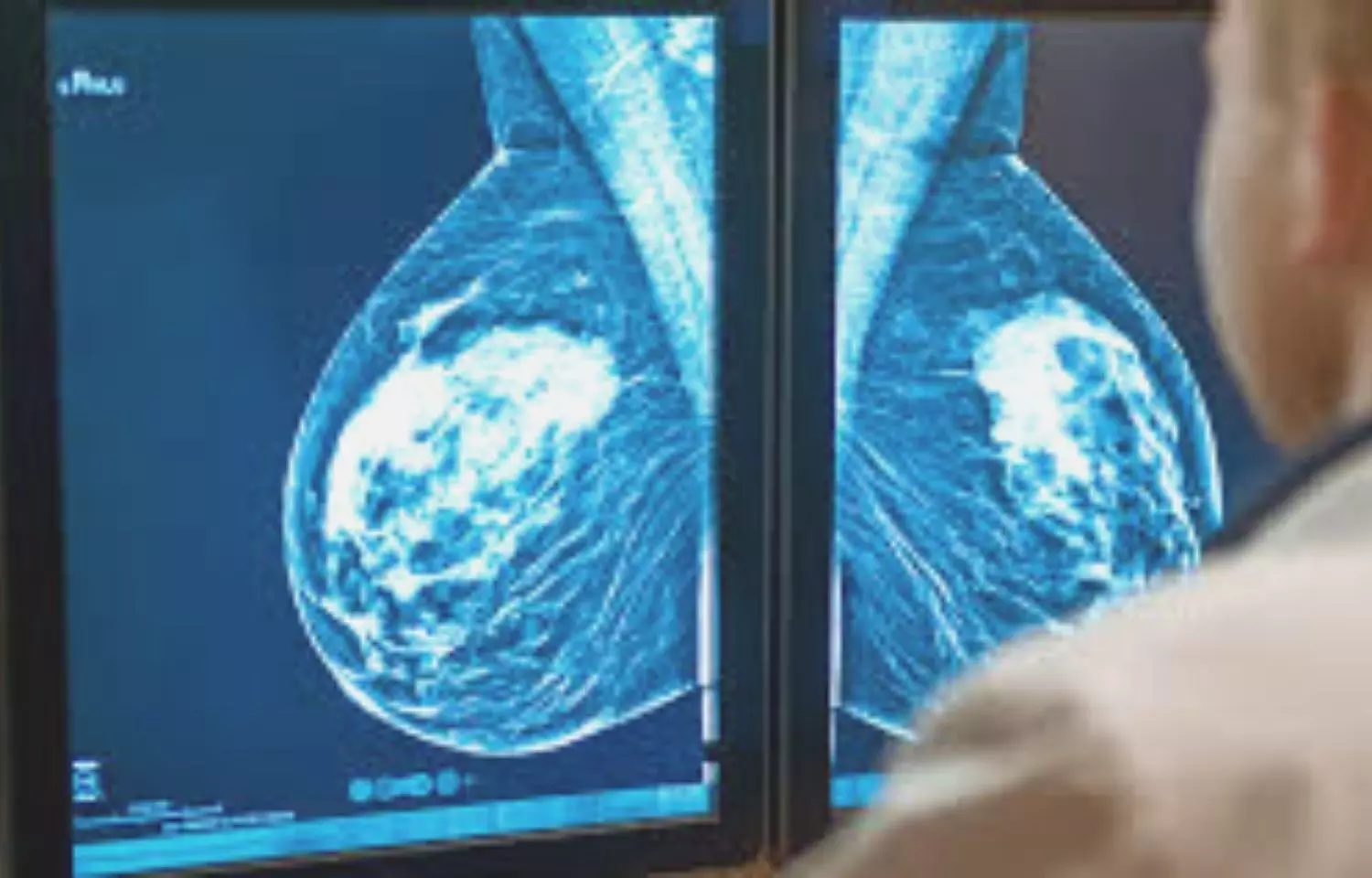 Canada: A recent study in the American Journal of Surgery has found ultrasound to be more accurate than mammography or MRI for measuring the pathology size of breast tumors.
Accoridng to the study, ultrasound and mammogram underestimated tumors up to 20 mm, whereas ultrasound, mammogram, and MRI all overestimated tumors over 50 mm. The researchers also noted that the concordance decreases with increasing size and lobular histology.
Currently, there is a concern for overtreatment of breast cancer and rising mastectomy rates. Hannah Kapur, University of British Columbia, Vancouver, BC, Canada, and colleagues aimed to compare preoperative imaging size (PIS) to postoperative pathology sizes (PPS) with a view to identifying opportunities to de-escalate surgery.
For this purpose, the researchers identified patients having surgery from 2013-2017 for first invasive breast cancers. PIS was then compared with PPS looking at correlation and concordance. Evaluation of associated clinical features was done by regression models stratified by clinical T stage.
Salient findings of the study include:
· 1512 tumors were identified among 1502 patients.
· Ultrasound, mammogram, and MRI correlated to PPS with increasing discordance with increasing PIS.
· Ultrasound underestimated T1 and T2 tumors, and mammogram underestimated T1 tumors and overestimated T3 tumors. For T1 and T2 tumors ultrasound had the highest concordance with PPS.
"Patients can be reassured that imaging size can be used dependably by surgeons to plan lumpectomy for clinical T1 tumors," wrote the authors. "For larger tumors, overestimation by PIS should be considered in surgical planning."
However, the researchers wrote that the diversity of information for patients in the study makes it difficult to draw conclusions about what imaging to recommend preoperatively and when additional studies, such as MRI, would be useful.
Reference:
The study titled, "Accuracy of preoperative imaging estimates: Opportunities to de-escalate surgery for early invasive breast cancer," was published in the American Journal of Surgery.
KEYWORDS: American Journal of Surgery, ultrasound, breast tumors, MRI, mammography, breast cancer, Hannah Kapur, preoperative, postoperative, imaging size, pathology size, mastectomy, treatment
Source : American Journal of Surgery MSc. Biotechnology
Medha Baranwal joined Medical Dialogues as an Editor in 2018 for Speciality Medical Dialogues. She covers several medical specialties including Cardiac Sciences, Dentistry, Diabetes and Endo, Diagnostics, ENT, Gastroenterology, Neurosciences, and Radiology. She has completed her Bachelors in Biomedical Sciences from DU and then pursued Masters in Biotechnology from Amity University. She has a working experience of 5 years in the field of medical research writing, scientific writing, content writing, and content management. She can be contacted at  editorial@medicaldialogues.in. Contact no. 011-43720751