Raipur: Government super speciality hospital inaugurated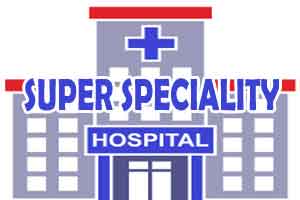 Chhattisgarh: Chief Minister Raman Singh inaugurated the state government's first super speciality hospital here on Tuesday.
Spread over 13.8 acres, Dau Kalyan Singh Super Speciality Hospital has been built at a cost of Rs 140 crore in the old Mantralaya building at Shastri Chowk.
"Chhattisgarh has stepped into a new age of health and medical services sector. The super speciality hospital will provide best quality treatment at affordable price to people," Singh said at the opening ceremony Tuesday evening.
A post-graduate institute and a research centre have also been set up in the hospital building.
A health department official said that before the formation of the state in 2000, a hospital in the name of Danveer Dau Kalyan Singh ran from these premises.
Afterwards, the building housed the new state's secretariat. However, the Mantralaya was shifted to Naya Raipur in 2012, and the government later decided to set up a super speciality hospital in this building.
The new hospital has a 125-bed Critical Care Unit, 80 doctors, 218 nursing staff and 210 paramedical staff. Besides, there is a 20-bed state-of-the-art burns unit.
The hospital will also have ultramodern dialysis system and a facility of "Liver Dialysis", the official said.