Rajasthan: Doctor found dead in a hotel room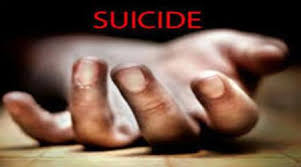 Ajmer: In an unfortunate incident, a 34-year-old doctor, Dr Bhanu Kumar from Beawar was found dead in a hotel room in Ajmer's Shastri Nagar district, on Saturday morning. The
doctor
had allegedly committed suicide as he left behind a suicide note stating that he himself is responsible for the extreme step. However, the exact reason for the suicide is not known as yet.
The police informed TOI, "We found two empty injection bottles and a ten-page suicide note."
The doctor checked into the hotel room on Friday evening "Last night he called the reception to wake him up at 3.30am," informed Christian Ganj police.
When in the morning the reception made a call to him trying to wake him up, he dint pick the calls and there was no response. After efforts of an hour, the Manager of the hotel was informed and as he went into the room using master keys, he found the doctor lying dead there.
The manager immediately informed the police regarding the incident.
The investigating police team has sent the dead body for post mortem, informing the family of the doctor.
Police officials added, "Several reasons are quoted in the suicide note but we are still verifying."
The doctor also emailed a letter to his wife using his smart phone on Friday night before committing suicide. The doctor was in a good mood during the time of checking into the hotel, confirmed the police.
Some sources of TOI suggest that the doctor had mentioned in the suicide note that he was depressed because of the loan he had taken which he was not able to pay back.