Rajasthan HC temporarily stays MBBS, BDS admissions in pvt colleges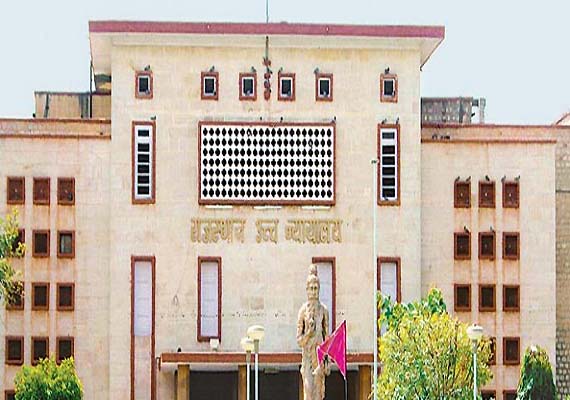 Rajasthan High Court has temporarily stayed admissions to MBBS and BDS courses in private colleges of the state in the wake of allegations of corrupt practices during counselling and exams for this year.

Justice M N Bhandari also issued notices on a petition filed by Arundhati Sharma and six other students who were declared successful in the Private Medical and Dental Colleges Pre-Medical Test, 2015 (PCPMT) but were turned out of counselling process and denied admission, the petitioners' counsel Abhinav Sharma said.

Taking note of the serious allegations levelled in the writ petition, the court directed that admission to the vacant seats be stopped till further orders, the counsel said.

It also ruled that all the admissions allowed so far by the federation will be provisional and subject to the outcome of the writ petition, he said. Sharma told the HC that the MDS University Ajmer conducted the PCPMT test for 460 MBBS and 1185 seats of BDS courses in July this year and the result was declared based upon the percentile system.

The candidate securing 50th percentile in general as well as 45th percentile in other reserved categories were declared to be provisionally qualified but when the candidates reached for counselling they were denied admission citing bar under MCI regulations for admitting students as per percentage obtained in the pre-test and not on percentile, he said.

"The counselling was ought to have been conducted by the university but instead the same was left at the discretion of the Federation of Private Medical colleges that admitted candidates to courses in a high handed, unfair, non-transparent manner and by extorting huge fee to the tune of 10.5 lakh rupees," alleged Sharma before the single bench.

The court was told that around 50 candidates were shown to have been given admissions but the candidates who secured actual admission against the successful candidates were some other persons who were not declared successful nor participated in the PCPMT test.

Documents were also shown to the court supporting the allegations of fake admissions along with an FIR lodged by father of a "successful" candidate showing that his son was in Bikaner on September 2 whereas the Federation has marked his fake signatures and shown him present.

The federation has sought permission to admit candidates to MBBS and BDS courses from AIPMT all-India ranking.