Rajasthan's primary health centres to run in PPP mode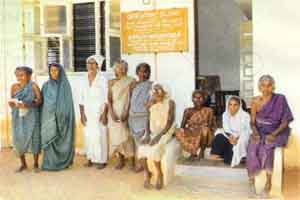 Jaipur, June 16: Primary health centres (PHCs) in Rajasthan will now run in the public-private partnership (PPP) mode.
This decision was taken at the state cabinet meeting chaired by Chief Minister Vasundhara Raje on Tuesday.
"We have taken a decision to run PHCs and affiliated sub-centres in PPP mode due to shortage of staff," state Parliamentary Affairs Minister Rajendra Rathore told media persons.
The move would be undertaken in phases, and in the first phase, 90 out of 2,082 PHCs would be handed over to be run in the PPP mode, he said.
"These identified PHCs are those where medical officers and facilities were not available as per the standards," Rathore said.
The minister said the health centres would be given to private partners through the open bidding system.
Private operators would provide doctors, paramedics and other staff, free OPD, and 24-hour emergency scheme among other things.
The cabinet also took other decisions, including to raise the grade pay of forest guards.
The parliamentary affairs minister said the cabinet also decided to restructure the Rajasthan Tourism Development Corporation (RTDC) to strengthen it financially.
"We have also decided to increase fixed payment to probationer trainees of the state government by 10 percent from July 2015 onwards," Rathore said.