Ratan Tata inaugurates Upgraded Cancer care Hospital in Jharkhand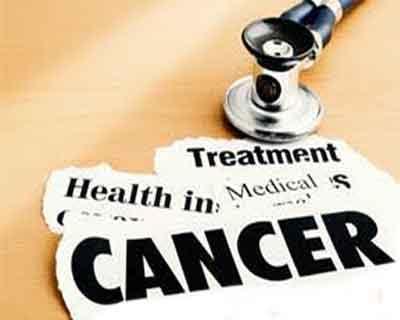 "We want to continue to serve the society and contribute in providing life to patients"- Ratan Tata
Jamshedpur: To boost cancer care in the state, the chairman emeritus of the Tata Group, Ratan Tata has recently inaugurated the renovated Meherbai Tata Memorial Hospital (MTMH) in Dhatkidih, Jamshedpur.
The hospital was inaugurated after being upgraded with newly installed services and technology. The foundation stone for the project was laid down on March 2
nd
, 2018. In the duration of one year, a newly extended building came up in the Tata Main Hospital (TMH) campus, connected to Meherbai Tata Memorial Hospital (MTMH).
The two buildings would collectively house comprehensive cancer care facility including OPD, Medical Oncology and Radiotherapy wards, Day Care chemotherapy ward and Pritpal Palliative Care Centre.
The healthcare centre is equipped with advanced facilities including state's PET-CT machine. This is the one of its kind in Jharkhand and is an important diagnostic arm which allows early
cancer
detection or recurrence.
Read Also: Rajasthan CM inaugurates Sri Ram Cancer care centre in Jaipur
The hospital has been renovated at the cost of Rs 65 crores and the 72 bedded hospital also upgraded into a 128 bedded cancer care unit. The upgraded centre has been extended to 70,000 sqft.
There is a 58- bedded day care ward that will serve the long- standing patients' need for a short hospital stay, informed Dr Sujata Mitra, the HOD and Senior Consultant - Nuclear Medicine at Tata Main Hospital.
Dr Mitra told the
TOI
, "We have 12 beds each for male and female patients at the oncology ward and 12 beds for male patients and 14 beds for female patients at the radiation ward."
Addressing the inaugural ceremony, Ratan Tata said, "We want to continue to serve the society and contribute in providing life to patients,"
"I have a great sense of pride in what we have inaugurated today. It serves The Tata Trusts dream of contributing a grid of Cancer hospitals so that lives may be saved. The new facility is a wonderful new extension and we look forward to the contribution it would make to mankind," he further added reports  
avenuemail
.
Natarajan Chandrasekaran, Chairman of Tata Sons, in his address said that the new healthcare centre will help provide better facilities to patients.
"I am extremely delighted that the new facility has been completed and inaugurated at the hands of Sri Ratan Tata today. This will provide significant help to affected patients in the region and I would like to thank The Tata Trusts and Tata Steel for envisioning this and taking it to completion in a very short span of time", added Tata Sons Chairman.
According to reports, MTMH witnessed 30,000 OPD patients this year with approximately 10,000 of them being admitted. The new cases of cancer range between 3000 and 4000 every year.