Revoke the Order On Max Hospital, or We Go on Strike: Doctors Association tells Kejriwal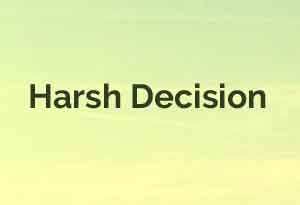 New Delhi: Terming the state government's decision to cancel the license of Max Hospital in Shalimar Bagh "irrational and autocratic", the Delhi Medical Association has asked the chief minister Arvind Kejriwal to revoke the order or face a strike.
In the letter marked to Delhi health minister Satyendar Jain, the DMA said the government should have waited for the report by Delhi Medical Council (DMC) into the issue before taking the stand against the hospital.
The DMA which opposed the order said it would give a call for strike, if needed.
"If our demands are not met, we will finalise on Wednesday whether to call for a strike," DMA President Vijay Malhotra said.
Meanwhile, some regular patients of the hospital, besides those who were turned away by the health facility since its licence has been cancelled, today demonstrated outside the hospital. Sweepers and wardboys too raised slogans against the Delhi government for cancelling the hospital's licence, a senior police official said, adding that it was peaceful and no one was detained.
According to hospital sources, many patients complained of inconvenience. They said action should be taken against the doctor and the department concerned, but why are regular patients being made to suffer.
The Delhi government cancelled the licence of the hospital for alleged medical negligence in multiple instances including the twins case in which one of the babies was found alive after being declared dead by the doctors.
"Cancelling the licence and the decision to shut the entire hospital is irrational and autocratic. Private hospitals bear 80 per cent of the patient's burden in Delhi. Investigation against the concerned doctors or staff is expected but why should all other departments and the hospital suffer," DMA's Ashwini Goyal said.

In the licence cancellation order, which came after a three-member panel submitted a report to Delhi Health Minister Satyendar Jain, the government has stopped the hospital from admitting any new patient and put a stop to all outpatient treatment services and laboratory testing on its premises with immediate effect.

The baby boy, who was 22 weeks premature, was declared dead by the hospital on November 30 and handed over to the parents in a plastic bag, along with his still-born sister.

However, the baby started moving while being taken for last rites. The baby was then admitted in North Delhi's Agarwal Nursing Home, but died on Wednesday.