Revolution in health sectors in HP: CM Virbhadra Singh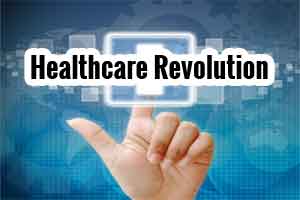 Shimla: Himachal Pradesh Chief Minister Virbhadra Singh said a revolution has taken place in the state in education and health sectors due to top priority being given to them by the Congress government.
Addressing a public meeting at Dargi in Chalahal Gram Panchayat in Shimla (Rural) assembly constituency, represented by him, the chief minister said that progress and prosperity could not be achieved without education.
He said educational institutions were opened across the state to cater to the needs of children in tribal backward and remote areas.
To ensure specialised health services to people, more than 230 health institutes had been opened or upgraded during the present regime, he said.
A super specialty block of Indira Gandhi Medical College (IGMC) costing Rs 290 crores was coming up at Chamyana and three new medical colleges have been opened in the state while another college and an AIIMS are in the pipeline, he said.
Singh said that the Shimla (Rural) assembly constituency has also witnessed fast development ushering in a new era of progress and prosperity and besides providing drinking water facility, roads and health and educational institutions a number of other institutions had also been opened.
He laid the foundation stone of the Mahasheer Hatchery- cum-Carp breeding unit at Nagar (Dargi). The unit would be set up on Sainj khud by spending a sum of Rs 297 crore.
The chief minister also laid the foundation stone of link road to Ayog village to be constructed at a cost of Rs 2.44 crore and inaugurated the government senior secondary school building at Dargi constructed at a cost of Rs 2.50 crore and science block the school competed at a cost of Rs 1.80 crore.