Gujarat: RIL to build hospital in Jamnagar district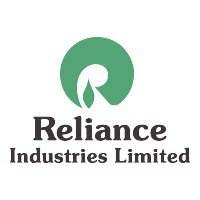 Vadodara : Reliance Industries Limited (RIL) would build a hospital in Jamnagar district, Group President - RIL and Rajya Sabha MP from Jharkhand, Parimal Nathwani said.

"Jamnagar Collector has recently cleared a land to develop 40,000 sq ft medical center (hospital) at Moti Khavdi village in Khambhalia area mainly to serve the victims of accidents in this region. Reliance team will develop this hospital," Nathwani said.

"RIL will build, maintain and operate a modern hospital spread over 40,000 sq feet, for the villagers of the surrounding area," he said.

He thanked the Gujarat government for allowing this project to be executed by Reliance Group.

Nathwani apprised that the Gujarat Chief Minister Anandiben Patel yesterday inaugurated a veterinary hospital set up by RIL at Jamnagar's Padana village.

Asserting that animal husbandry is one of the most important sources of livelihood for the people of Gujarat, he said that RIL has patronized many Gaushalas (cow sheds) in the villages situated near its refinery located in Jamnagar district.

The hospital is located on Sir P N Road from Padana Patia to Changa Patia in proximity of State Highway-25 and Padana village, and is spread over 13,456 sq ft of land, he said.

"The facility consists of main hospital building, cattle shed, stable, bio-medical waste room, fodder storage and staff quarters equipped with modern amenities. Besides, residential quarters have been constructed for doctors and paramedical staff. The services are being made available 24x7," he said.

A mobile veterinary van will also be made available by the hospital soon, he said, adding the veterinary clinic built by RIL under Corporate Social Responsibility (CSR) is the first one in the area.