RML resident doctors abused after patient's surgery postponed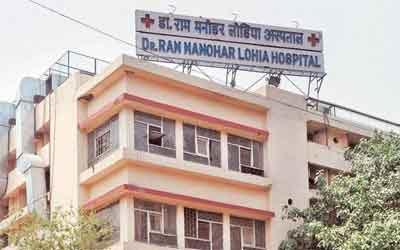 NEW DELHI: Resident doctors of the government-run Dr Ram Manohar Lohia Hospital in New Delhi were allegedly abused by relatives of a patient after his scheduled surgery was postponed by the institution at the last minute.
The hospital has filed a complaint with the North Avenue police station following the ruckus yesterday.
"An FIR has been lodged and investigations are underway," a senior police official said. Later, the police said a man, aged about 25, who was accompanying the patient, was arrested.
A senior resident doctor said the planned surgery of the patient was postponed as he was stable and another patient, who was in serious condition, had to be operated immediately.
The doctor said, "we counselled the patient".
"(But) a mob of 20-30 people gathered in the ward and abused the resident doctors present there and they also threatened them. Had the guards and the bouncers not intervened, the doctors would have been badly beaten."
By the time the police reached the hospital, the people gathered there had dispersed.