Rs 5000 reward on absconding MLA that threatened doctor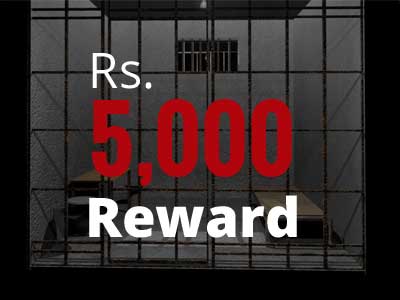 Bhopal: The BJP legislator who had been booked for threatening a government hospital doctor has allegedly gone underground after a case was registered against him for misbehaving with the government servant.
Police have also announced an announced reward of Rs 5,000 for help to arrest BJP MLA Jaspal Arora reports
News18
. The reward was announced after the police searched many places for him but found him absconding.
Medical Dialogues Team had earlier reported that 27 medical practitioners working with the government district hospital in Sehore, submitted their mass resignations after a BJP leader, Jaspal Arora abused and threatened to strip their collegue at the hospital. All the doctors had decided not to withdraw their resignations till the time he is arrested and adequate security is provided at the hospital.
The Madhya Pradesh Human Rights Commission (MPHRC), responding to a memorandum submitted to it by Sehore doctors, has asked collector and superintendent of police (SP) to take legal action against Arora and inform the Commission within seven days. The state BJP President Nand Kumar Chauhan had also served a show cause notice to MLA.
It is reported that the MLA is nowhere to be found since then.