New Delhi: Rs 50,000 reward for informers on sex determination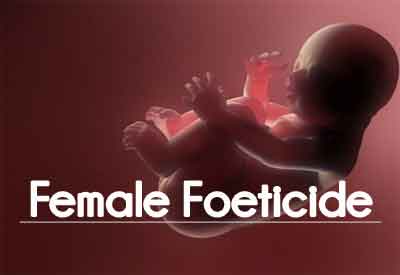 New Delhi: In a resolve to put a tab on the dipping rates of sex ratio, the Delhi government has decided to introduce "informer reward scheme" whereby Rs. 50,000 would be awarded to persons who help authorities crack down practitioners, hospitals, labs and private clinics, which are conducting sex determination violating the provisions of the PC-PNDT Act.
In the quest to eradicate the malpractice, the delhi government has now called out to people and pregnant ladies who can pose as decoy in sting operations to nap down miscreants.
The cash incentive obviously comes with a rider. The amount will not be given to the person any-time just after the help. It is mandatory that the culprit is caught and the raids are successful, only after which the reward will be awarded.
The draft is under process while, it will probably be a beneficial deal for the government and for the betterment of nation.
Dr Satyajit Kumar, Delhi state programme officer, PC-PNDT, told
HT
 "The draft proposal for the 'informer reward scheme' will come into effect within a few months once we get approvals from the legal and finance departments,"
The PC-PNDT Act penalizes any sex determination activity being conducted on the part of medical practitioners  within the country. The act bans medical institutions including hospitals, clinics and nursing homes from practising ultrasonography technique or any such technique to determine the gender of an unborn child following which abortions are done if it is a female child in many cases.
The act further criminalizes doctors who reveal the gender of an unborn child and is penalty of maximum five years jail and a fine of up to Rs 1 lakh is laid on the culprit.
Read Also: 
Health Ministry proposes Amendments to PC-PNDT Act
However, despite the law and enforced penalty threat, various such institutions have been caught conducting sex determination and also engaging in female foeticide. It has been found that there are about 291 diagnostic centres registered in Delhi government's website conducting these illegal tests.
Usually the police get first information from informers, but in order to grab strong evidences such as video recording against the culprit, the government has called out for such a unique way to involve decoys.Such initiatives have earlier been taken into practice in neighbouring states of Delhi, Haryana and Rajasthan and now it will be bring about in the national capital as well.