Safdarjung Hospital to get psychiatry ward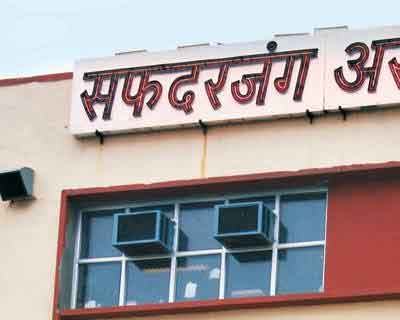 New Delhi: The Centre-run Safdarjung Hospital in the national capital is all set to open a new psychiatry ward.
"We are going to start the psychiatry ward from March 1. It will be located in one of the old barracks of the hospital, initially with 10 beds. We have been allocated 30 beds for the ward, which will be done gradually," Safdarjung Hospital Medical Superintendent, Dr A K Rai told .
The hospital which was established in 1942 as a military hospital during the Second World War, over the decades, has grown into a virtual 'mecca of medicine' with people flocking from all parts of the country to seek treatment.
"We will have psychiatrists and six nurses to begin with. We had asked for nurses from other departments for this new ward, which will now serve people, besides in areas in which we are already offering services," he said.
Besides, the hospital's new Super Speciality and Emergency blocks are nearing completion. They are being built part of the infrastructure upgrade of the campus.
Considered one of the premier hospitals in the country, it has about 1,600 beds and a medical college is also attached to it.