Sanjay Roy Death Case: Probe Committee holds three Doctors Guilty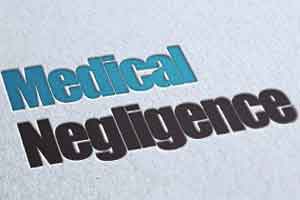 KOLKATA: In recent case against Apollo Gleneagles Hospitals of Sanjay Roy, the probe committee has found  three doctors guilty of medical negligence as per the sources.
According to sources, the probe has revealed that the doctors concerned did not do enough to stop the bleeding from Roy's liver. Also, the probe panel has reportedly found that though Roy was administered local anaesthesia only once, the family was billed for four anaesthesia procedures.
The three-member inquiry committee, consisting of Gastroenterologist Prof G. Dhali, former Prof Surgery CMC Madhusudhan Banerjee and Health Services Director Biswaranjan Satpathy has submitted their report. The panel members visited Nabanna on Friday afternoon and held a two-hour meeting with health officials. Chief minister Mamata Banerjee, however, said the panel was yet to submit its full report.
Earlier medical dialogues team has reported that inquiry committed in its reports indicated three points;


Medical negligence


Delay in the release of the patient until the bills were settled.


Getting hold of fixed deposit and tampering of documents related to the treatment


Read also: WB: Probe Holds Apollo Guilty of Medical Negligence, delay in release of patient and tampering with documents
The Police had earlier asked for the list of doctors who had attended Roy, who was admitted at the Apollo Gleneagles Hospital on February 16 after a road accident.
After the questioning with the hospitals doctors investigating officers were summoned to Swasthya Bhavan where they met the probe team and shared investigation details. Police said they are waiting for an assessment from Lalbazar before proceeding any further. Around 18 Apollo officials have been grilled so far. An police official said "These are not technical questions since we are not qualified to understand that part. Each statement is being forwarded to concerned doctors of health department," reports TOI
Read also: Kolkata: Police summons Apollo doctors in medical negligence case
The police said that they were investigating the case further to found the some more important aspects of the case. "We want to map the role of each official on that floor. Merely recording a statement does not make anyone a suspect, said an officer at Lalbazar.
Due to the scandal of excessive fee charging at Apollo Gleneagles Hospitals, president and CEO of the hospital,Dr Rupali Basu had also resigned  from the post.