SC refuses to overrule Medical Council of India on PG medical admissions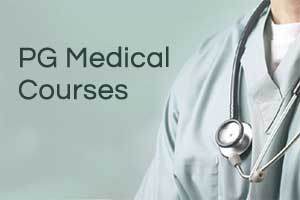 NEW DELHI: The Supreme Court on Thursday refused to interfere with the Medical Council of India's (MCI) recent notification allowing NEET candidates to participate in second round of counselling for admission to PG medical courses.
A bench of justices SA Bobde and LN Rao declined to entertain the pleas of several medical students who have already participated in the first round of counselling for the all India quota seats alleging that the MCI decision reduced their chances of admission.
The students who were challenging the April 9 notification of the MCI by which candidates, who were ineligible for the second round of counselling according to the earlier procedure, were made eligible by the recent order.
The bench, while rejecting their plea, said, "It is clear from the record that the MCI decided to make certain changes to the method of admissions to the PG courses to arrest the blocking of seats by certain candidates which was detrimental to the interest of meritorious candidates in the all India quota."
The top court said there is no infringement of any legal right of the petitioners in the change of the method of counselling made by the April 9 notice.
"Reduction of chances of admission does not entail in violation of any right. If the change in the method of counselling was due to the circumstances mentioned above, we see no reason to interfere.
"Further, the petitioners have participated in the second round of counselling for upgrading. We are informed that the second round of counselling for all India quota is completed. No interference is warranted at this stage in respect of the all India quota," it said.
 The apex court also clarified that the states and deemed or central institutions, where a second round of counselling is over, shall conduct the second round of counselling again after reversion of the unfilled seats in the second round by May 5.
The judgement was passed on the plea filed by medical student Rachit Sinha and others alleging that by the MCI notification, the competition for second round of counselling has increased as candidates who were not eligible to participate earlier were permitted to compete for admissions.
They contended that this change should not have been made after the commencement of admissions for this year.