Science Graduates to become doctors at rural posts in Jharkhand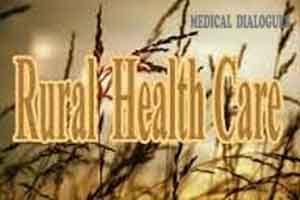 Ranchi : Desperate circumstance call for desperate efforts. Such seems to be the case of the state of Jharkhand which is reported to be mulling over the idea of enlisting science graduates to perform doctor's jobs at rural medical posts.
A recent report in TOI points out the same stating that the state health and family welfare department plans to enlist the services of science graduates from colleges to serve as registered medical practitioners (RMP) at rural health posts.
This comes as a part of the state departments plan to fill up the vacant posts lying at the rural health centres, which despite many attempts has failed to do so. It is reported that in the month of May  167 specialised doctors were appointed to various posts in district hospitals and health centers. However, its plan fell flat, when soon in August, 112 practitioners tendered their resignation citing varied reasons for not taking up the posts.  With a current strength of 1800 doctors, the state still requires 700 more doctors to cater to the basic health needs of its population
"We do not know why they were not willing to join," Health minister Ramchandra Chandravanshi said at RIMS.
Hiring science graduates seem to be the health department's new plan to fill vacant posts at rural health centres.
"We need an action plan to deal with the shortage of doctors. After all, providing proper healthcare to the rural populace is our priority," Chandravanshi told TOI. "We have initiated talks with colleges. A draft proposal will be sent to the cabinet for approval soon,"
As per the plan, currently the Health department are in the process of chalking out  criteria for selection of students to serve as contractual RMPs.The selected students will undergo training to ensure they perform their duties properly. Each RMP will be given a registration number, sources added.