Senior Punjab members oppose IMA meeting in Thailand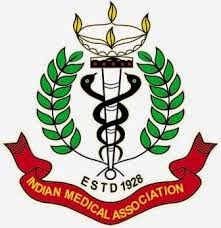 Chandigarh, Nov 22 : The decision of Indian Medical Association (IMA), a voluntary organisation of doctors, to hold its next national executive committee in Thailand's beach resort town of Pattaya was on Sunday objected to by senior functionaries of its Punjab chapter.
Expressing disappointment at the move, Arun Mitra, a former senior vice president of IMA-Punjab and at present chairman of the Ethical Committee of the Punjab Medical Council (PMC), and G.S. Grewal, a life member of the IMA and current president of the PMC, said there was no need to organise the conference in another country.
"IMA's decision to hold its national executive meeting in Thailand has raised questions in the minds of several IMA members. Some members have demanded change of its venue to somewhere within India," the two senior members said in a letter to IMA president Marthanda Pillai.
"This is not only strange but also shocking. There does not seem to be any logic in holding the meeting in Pattaya as this is neither an international meeting nor a pan-Asia meet...," the letter pointed out.
The event will be held in Thailand on December 27 and 28.
The medical profession is already in crisis and under scan by the people. Organising the meeting in Thailand will only add to doubts in the minds of people who may question and raise aspersions, the letter stated.
Both senior functionaries have appealed to the IMA national president to change the venue of the meeting and shift it to somewhere in India.