Seven suspended after 37 develop eye infection at MP eye camp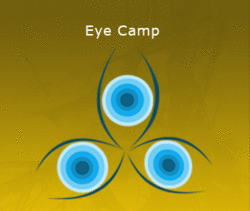 A Madhya Pradesh doctor and six officials have been suspended after 37 people developed infection in their eyes following cataract surgery at an eye camp here last month, an official statement said.

Many of those having infections were not able to see properly.

The eye camps were organised between November 16 and 23 in which a total of 86 people underwent surgeries. From the next day onwards, many patients started complaining of uneasiness in their eyes.

Badwani's chief medical officer Rajni Dawar told IANS  that operations were held on different days. After patients complained, a total of 37 patients were sent to Indore on Thursday and Friday.

The ones with infection are in Indore's Arvindo and MYH Hospital.