Shocking: Pregnant woman contracts HIV after blood transfusion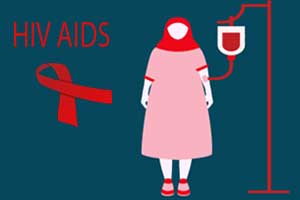 Virudhunagar:  In a shocking incident, a 24-year-old pregnant woman contracted human immunodeficiency virus (HIV) after a blood transfusion at Sattur in this southern district of Tamil Nadu.
The contaminated blood was obtained from the blood bank in a government hospital and the incident came to light on Tuesday.
This was the first case of HIV being transmitted through blood transfusion in South Tamil Nadu in what it was termed as gross medical negligence by the government hospital, violating the National Aids Control Organisation (NACO) guidelines and those of blood transfusion norms.
The woman, whose identity has not been revealed, got pregnant a second time and was diagnosed with anaemia in a private hospital at Sattur, where she had undergone a medical checkup.
She was advised to undergo blood transfusion to treat anaemia by the doctors.