Shri J P Nadda felicitates 43 scientists for their contribution in Biomedical Research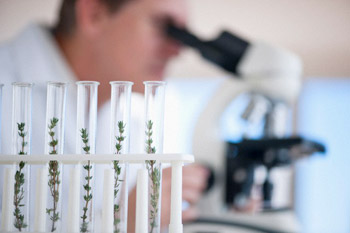 "Our PM has a vision that the fruits of science should reach the poorest, the vulnerable and to the remotest areas of the country and we must ensure science reaches to all those places and people who need it the most." This was stated by Shri J P Nadda, Union Minister for Health and Family Welfare while felicitating 43 scientists for their work in communicable and non-communicable diseases, maternal and child health and various other medical and biomedical fields, here today. He further added, "I find health research an invaluable ally in governance and development."

Shri Nadda also asked ICMR to list out at least 10 major pressing challenges in the field of healthcare in India and find out the local solutions of those challenges. These suggestions will enable healthcare to become holistic and truly meaningful, he said. Highlighting the importance of such awards, the Health Minister said: "The awards will boost the morale of the recipients and inspire other scientists to consistently work towards making innovations more affordable." Announcing collaboration with AYUSH Ministry in biomedical research, Shri Nadda said, "We have a vast traditional knowledge and this needs to be incorporated in a holistic manner." He stated that as opposed to working in silos, Ministries should collaborate and work together. He also urged ICMR to go for cutting edge research and attract the best talent in the country which would be dedicated to research. He added that research should focus in increasing access to healthcare and in making innovations affordable to those who need them the most.

Shri Nadda stated that researchers are 'silent workers' who go into the depth of the matter with utmost patience. He congratulated the recipients in various fields.

Speaking at the occasion, Dr. Soumya Swaminathan, DG, ICMR and Secretary, Dept. of Health Research stated that ICMR will now work with AYUSH Ministry to harness the rich knowledge of traditional medicine systems. The collaboration of allopathy and traditional medicine systems will be vastly beneficial to people, she said.

ICMR offers array of awards in biomedical sciences. Majority of the awards are annual while few are being given on alternate years. In addition to the awards given for meritorious work carried out by scientists in a particular field of science, there are number of awards to recognize and adorn the scientific talent of young scientists. There are specific awards to encourage the scientists working in the underdeveloped parts of the country and also the scientists belonging to the underprivileged communities and championing the cause of their section of the society. An exclusive award is also given to women scientists to acknowledge their contribution. This time 15 women scientists were awarded for their scientific work.

Also present on the occasion were Shri Ajit Sharan, Secretary AYUSH, Lt. Gen B K Chopra, Dr M C Mishra, Director AIIMS, New Delhi.