Significant increase in OPD Registrations in Telangana Govt Hospitals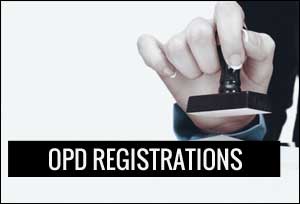 Hyderabad: The new patient care services model introduced by the Telangana Health Department in the city based 'Government Hospitals' has shown significant traction in OPD Registrations in the last six months.
The Data obtained by city-based NGO, Helping Hand Foundation which provides patient care services for the Health Department through its Help Desk in 12 public sector hospitals has shown a sequential rise in OPD Registrations between August and December 2017, a statement said here on Monday.
"The upward trend in OPD Registrations which is a broad indicator of patient trust is distinctly visible in all six Government Area Hospitals, where we are operating ' Integrated Patient Care Services' through the Help Desk system - A sequential rise from 8 percent to 28 percent in OPD Registrations between August-December 2017 is observed one month post introduction of services", Helping Hand Foundation Founder Trustee Mujtaba Hasan Askari said.
Another major contributing factor to the rise in patient footfalls across hospitals in on account of some of the recent measures taken by the State Government in health care like upgradation of facilities in Area Hospitals, provisioning patient care providers, schemes like KCR Kits, upgradation of ICU facilities, new dialysis centers Both put together are significantly adding to the patient trust factor, he said added that the OPD can further improve if the hospitals give high priority in ramping up OP registration counters, extending OP hours and have more doctors available which would help in reducing long queues which was considered a major deterrent by many patients.
In 2017 alone the NGO has aided & sent back home 2803 patients after successfully completing their treatment in the state-run hospitals which has boosted the moral of these patients and who would now potentially act as brand ambassadors for the state hospitals, Mr Askari said.
The NGO also sponsored 21 total hip & knee joint implants, 102 MRI, CT & Bone Scans, and provided 150 units of blood & blood products & defrayed expenses for travel, food and medicines for 743 patients.
The NGO is trying to raise funds from a online crowdfunding portal it has launched in last August 2017 and is also banking on the State Government to support to expand on Help Desk model, the statement added.