On-site breath analysis to Detect Diseases Earlier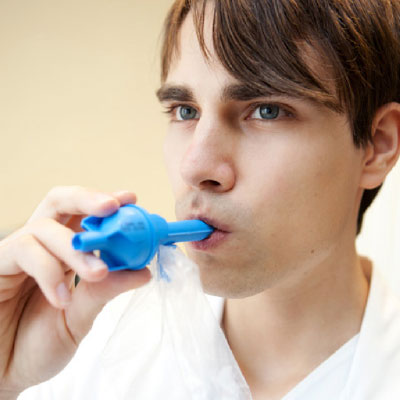 Researchers are working on a potentially game changing diagnostic machine ( for on-site breath analysis) that detects abnormal exhaled metabolites in various disorders to diagnose diabetes, infections, asthma and cancers.

Each exhaled molecule absorbs light at a different frequency. This property could be use to 'fingerprint' the particles individually, by releasing millions of different frequencies of light in a single beam, and then detecting the unabsorbed transmitted light.

Since the levels of exhaled metabolites vary from one person to another, fixing a diagnostic cut – off concentration presents a challenge for researchers at the Institute for Photonics and Advanced Sensing (IPAS) in the University of Adelaide.

Described as an 'optical dog's nose', this on – site non – invasive breath analyzer will be introduced to world markets in the next five years.