SKIMS opens Sarai for patients, attendants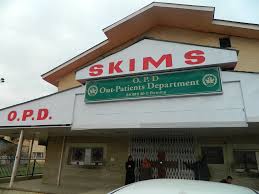 Srinagar: To improve patient care, the Sher-i-Kashmir Institute of Medical Sciences (SKIMS) opened a Sarai, having a capacity of 30 rooms, apart from other facilities, for the patients and attendants.
According to the Public Relations Officer (PRO) of the institute, the new Sarai will provide relief to the patients from far-flung and difficult areas, who face a lot of inconvenience due to non-availability of accommodation.
The patients will be charged Rs 100 per day and can avail accommodation for a maximum of 15 days, he added.
SKIMS Director Dr Omar Javed Shah directed all concerned to ensure proper utilisation of space and maintain proper hygiene and cleanliness to make poor patients comfortable, said the PRO.