Report of Smallpox, Polio Deaths in Delhi: Govt seeks reply over clerical error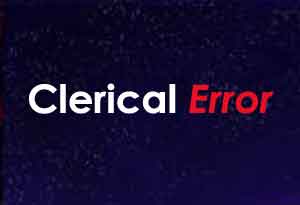 New Delhi: Soon after health report of Delhi civic bodies where the civic bodies showed the result of 11 death cases which were assigned to polio and two to smallpox, the Delhi government has now sought clarification from civic bodies. 
The city government had yesterday released the Registration of Births and Deaths in Delhi 2016 report. Reportedly, 11 cases of deaths were assigned to polio and two to smallpox.
The report of 11 death cases due to smallpox and polio created a scare across the public and the medical professionals alike as Smallpox, a highly contagious disease, had been eradicated from the world in 1980 and India was declared polio-free in 2014.
"It is not possible. There has to be some mistake. The last polio case in the country was in 2011 and smallpox hasn't been around for years," a union health ministry official told
HT
when asked about the annual report on registration of births and deaths in Delhi.
In response to the said report,  the government has now sought clarification from civic bodies.
"Attention of the Department of Economics and Statistics has been drawn towards some reports in a section of the media," the Delhi government said in a statement.
Data for the report pertaining to births and deaths registrations were provided by five local bodies -- East Delhi Municipal Corporation, North Delhi Municipal Corporation, South Delhi Municipal Corporation, New Delhi Municipal Council and Delhi Cantonment Board, it said.
"Clarifications/confirmation have been sought from the local bodies concerned about these reportings," the statement said.
"The Directorate has prepared the report according to secondary data provided by the local body concerned. After getting clarifications/confirmation form the local bodies, the discrepancies, if any, will be rectified accordingly," it added.
In institutional cases (where deaths occurred in hospitals/nursing homes etc.), the cause of deaths is being assigned and certified by the medical practitioner/doctor who has last attended the deceased, the city government said.
This data is further transmitted to the concerned local body online for registration of the death event.