Soon: Homeopathy Doctors will not be allowed to dispense medicines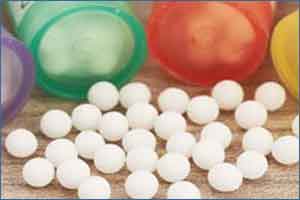 New Delhi: Homeopathy practitioners will soon be barred from dispensing medicines at their own premises as the central government is reported to be planning to delink, the prescription and dispensing of homeopathy medicines
A confirmation of the same was made health ministry officials to the daily Livemint, which has quoted the draft rules as saying
     "No registered homeopathic medical practitioner who is practicing homeopathy in the premises where homeopathy medicines are sold, shall deal in homeopathic medicines."
Officials further informed  that the move by the government in response to the rising complaints that homoeopaths, who were both prescribing and dispensing medicines were increasingly being influenced by commercial interests
"It was seen that various pharmacists had started to station a homeopath in their shop for consultations. Likewise, homeopathy practitioners other than dispensing their medicines to their patients had started selling them over the counter too. For better regulation of homeopathic medicines, this practice needed to end," an official informed Livemint 
"Once notified, this will delink consultation and selling of medicines. Chemist shop is a commercial entity and the objective of this rule is to ensure that doctors only prescribe and not sell medicines," the official added
Chemists would be allowed to dispense homoeopathy medicines 
Another important feature of the draft Drugs and Cosmetic rules, is that chemists would now be allowed to dispense homeopathic medicines along with allopathic drugs, without the need for applying for a seperate license. In such cases the homeopathic medicines, while dispensed by the same chemist, would be stored separately from allopathic drugs and would have to be sold in small quantities.
Good Manufacturing Practices to be followed
The draft rules, which are currently with the law ministry for vetting also specify the standardisation which is now going to be introduced in terms of requirements of the good manufacturing practices. Manufacturers would have to obtain a manufacturing license which would remain valid for a period of 5 years. Having said that, no seperate license would be required for exhibiting the drugs at any fair.
Calling the draft rules a welcome move R.K. Manchanda, co-chair of a sub-committee of the Drug Technical Advisory Board (DTAB) and the Director General of Central Council of Homeopathy (CCH) told Livemint, "The competent authorities have been defined in the new rules for dispensing homeopathic drugs, thereby preventing a host of complications caused by wrong dispensing. The homeopathic medicines will be available widespread in chemists shops as there will be no need to have an additional licence to keep homeopathic medicines as required as per the existing rules. Once the new rules come into effect, the homeopathic medicines will be readily available even in far-flung areas.