South Indias first Eye Bank in Govt sector inaugurated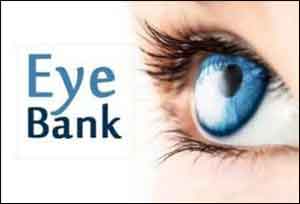 Hyderabad: South India's first "Eye Bank" in Government sector was inaugurated by Telangana Health Minister C Laxma Reddy at Sarojini Devi Eye Hospital here on Wednesday. Talking to newsmen on the occasion, Mr Reddy said that for providing better treatment to the poor people, the government has taken up several initiatives to strengthen the health sector in the state which had been neglected earlier.
While explaining the initiatives taken up by the state government, the Minister said for the first time in the country, a fertility center was established at Gandhi Hospital here. Telangana Diagnostic Centre, a hub and spoke model was established to carried out all kinds of tests on par with the corporate hospitals, he said.
Mr Reddy said that earlier, a routine treatment was available in the government hospital for poor people. If needed specialized treatment, they must be referred to Hyderabad. But now all kinds of specialized treatments are available in all the government hospitals in the state. Such kind of infrastructure and medical facilities were developed after formation of Telangana, he claimed and added that now people were choosing government hospitals instead of private hospitals for the medical treatment.
For further strengthening of Government hospitals in the state, the state government was planning to seek CSR funds from the Corporates, the Minister said.
Dr Laxma Reddy said that the Eye Bank was established by investing Rs one crore. Earlier, it would be able to preserve Carnea only for 24 hours. But now it would be able to preserve upto 60 days, he added.
He said the total population of the country was about 120 crore. About one crore people were dying every year. If atleast 2 per cent of the people donated their eyes, it may be able to eradicate total blindness in the country.
The Minister, who gave concern to donate his eyes, urged the people to donate their eyes and give lease of life to blind people.