Spurt in cases of diarrhoea, diabetes in Delhi: NGO data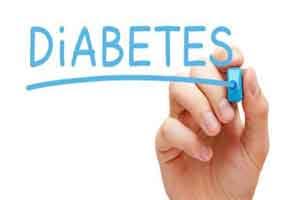 New Delhi: There has been a spurt in diarrhoea, diabetes and hypertension cases in Delhi between 2015 and 16, while dengue cases increased by almost seven times from 2014 to 2015, an NGO claimed.
The Praja Foundation, which compiled data from various hospitals run by the Delhi government and the three civic bodies, however, did not take into account the cases from private hospitals and the four major central government hospitals in Delhi -- AIIMS, Safdarjung, Ram Manohar Lohia and Lady Hardinge Medical College, saying they were denied information to their RTI queries.
A 'White Paper' on the state of health of Delhi released by the NGO claimed that HIV cases have increased eight times from 2014 to 2016.
As per its report report, 78,067 institutional deaths had taken place in 2015, with highest number of deaths being due to hypertension at 3,890, almost 50 per cent increase for 2014 followed by tuberculosis at 3,635 and diabetes at 1,356.
The cases of death data in institutions were attributed to online medical certification of cause of deaths reported by the Delhi government for 2014 and 2015.
When reached out for comment, a Delhi government official said they will only react after checking the "authenticity" of the NGO's report.
Also, the official argued that if one considers GTB Hospital which is run by the Delhi government, 70 per cent of the cases come from outside of the national capital. "So, we can't react to some claims made by an NGO," the official said.
Civic bodies said the data compiled by the MCD for vector-borne diseases are collected from sentinel hospitals and only verified cases are included in the final report.
The NGO in its report claimed that dengue deaths increased by almost seven times from 2014 (74) to 2015 (486).
As per its report, diarrhoea cases increased from 5.64 lakh in 2015 to 6.22 lakh in 2016, while hypertension cases increased from 3.22 lakh in 2015 to 3.61 lakh in 2016.
Diabetes cases also rose from 3.40 lakh in 2015 to 3.92 lakh and HIV/AIDS increased from 2,211 in 2014 to 17,332 in 2016, it said.
A senior official of the SDMC, when contacted, said, "The data compiled by the MCD for vector-borne diseases are collected from sentinel hospitals and only verified cases are included in the final report."
"The report goes to several agencies including the central government, Delhi government, and therefore, there is no scope for fudging of data," the official added.
The South Delhi Municipal Corporation compiles data on vector-borne diseases on behalf of all civic bodies in Delhi.
A senior official at Safdarjung hospital said it comes out with an annual report about the all disease conditions, admission for specific diseases, deaths and discharges.
"So the NGO could have taken the data from there. Also, what I can remember, we have not received an RTI request from any such organisation," the official said.
An AIIMS official said, "First of all we need time to check our records. Also if they were denied a reply, which is what they are claiming, why did they not approach the appellate authority?
It can be mentioned here that the Brihanmumbai Municipal Corporation (BMC) had recently issued a notice to the Praja Foundation for "misinterpreting" facts in its latest health report, in which it claimed that dengue cases have seen a massive rise of 265 per cent in Mumbai in the last five years.
The foundation also claimed that among various civic issues, the maximum number (2,27,444) of civic complaints in 2016 by far were on water supply.
These constituted 50 per cent of the total complaints in that year, the foundation's report claimed.
The 'white paper' also included estimated data on the household expenditure incurred on health by Delhi citizens which was collected through a survey commissioned by Praja to research organisation Hansa Research.
"Shockingly, the average Delhi household spent an estimated amount of Rs 1,07,793 on healthcare in 2016-17.
Further, only 15 per cent of citizens were estimated to have health insurance," the NGO said in its statement.
"This means that while on one hand, authorities are not taking enough preventable measures to check the spread of diseases, citizens are spending humungous amounts of money on their healthcare needs.
"Further, as highlighted by the data, health risks disproportionately affect poorer households," Anjali Srivastava, Assistant Manager at Praja Foundation, said.