................................ Advertisement ................................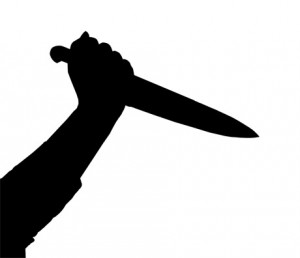 New Delhi: In the shocking case of the murder of St Stephens resident doctor, investigations are now making  fresh revelations that have indeed caused goosebumps across the medical fraternity. It is has been now stated by the police that the 26-year-old resident doctor was murdered in St. Stephen's Hospital late Thursday night allegedly by a fellow resident doctor, who is said to have been stalking the victim for nearly two years.
Read Also: Throat Slit, Radiologist murdered at St Stephens Hospital Delhi, Fellow Doctor Suspected
Police said the accused, identified as Dr Suyesh Gupta, wentra missing after killing his friend, deceased Sashwat Pandey, 26, in the Radiology Department of the hospital. A manhunt is on to nab the killer doctor.
"With the help of biometric record, we discovered that around 1.00 a.m Gupta had entered Pandey's room in the Radiology Department. When a staff-member went to take signature of Pandey at the department, he found the door was locked from outside. He got suspicious as the door is never locked from outside during duty hours," Deputy Commissioner of Police Jatin Narwal told IANS.
"The hospital administration informed police and they jointly broke open the door. The body of Pandey was found inside the department with surgical blade injuries on his chest, face and neck," Narwal said.
................................ Advertisement ................................
"Gupta and Pandey were friends and worked in the same department in the hospital, but Gupta was later sacked by the management over some irregularities four months ago. Gupta stays with his mother in Sabzi Mandi area. His car with its seat with blood stains was recovered from Anand Vihar area," the officer added.
The family and friends of the deceased has also come out open to the media informing that the accused had been harassing the deceased for months now.
"Our son was being harassed by Suyash Gupta for more than a year. We informed the hospital authorities about the harassment. Yet they turned a deaf ear," said Dr Shubra Phillip, aunt of 26-year-old Shashwat Pandey.
Another of his friend told the Pioneer, " Suyash used to hit Shashwat. Four months ago, Suyash hit Shashwat with a mobile phone in the hospital. Despite repeated complaints, the hospital administration took no action. As resident doctors, we are worried about our safety. If an intern can get murdered within the hospital, how can we remain safe?"
Accused is mentally unfit- Director St Stephens Hospital
Director of St. Stephen's Hospital Sudhir Joseph speaking to  The Hindu said that the management had taken disciplinary action against the accused thrice for his behaviour towards the victim after several complaints. "Action was taken against him last year, then earlier this year, and then he was put under suspension on July 8," he said.
Dr. Joseph added that the accused was mentally unfit and his parents were also informed and counselled but nothing came of it. "He was diagnosed by the hospital's psychiatric department of an illness. As he and his parents did not want to be treated at our hospital, he was referred to Ram Manohar Lohia, but he didn't go through with the treatment," he said.
Meghna A Singhania is the founder and Editor-in-Chief at Medical Dialogues. An Economics graduate from Delhi University and a post graduate from London School of Economics and Political Science, her key research interest lies in health economics, and policy making in health and medical sector in the country.
She can be contacted at meghna@medicaldialogues.in.
Contact no. 011-43720751
................................ Advertisement ................................
3 comment(s) on St Stephens Doctor Murder: Police identify fellow resident doctor as killer, lodge a manhunt