State agencies in Delhi and Mumbai crack down on online drug sales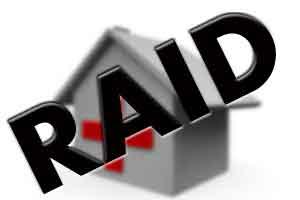 Even as the govt and health authorities contemplate over the issue of regulating the sale of online medicines; the state agencies in Delhi and Mumbai have already adopted an action motto to crackdown on such websites.
Delhi health regulator has reportedly initiated action against seven such companies, and so has the Mumbai health agency.
As a part of the on ground action, there have been raids in their offices, as well as notice issued to them.
The online players have debated the issue of the ban of Drug Controller General of India (DCGI) of India, implying that that it is a marketplace model; which is clearly different from the online model.
Also read:
DCGI tightens its control over online pharmacies- imposes temporary ban
As reported by
TOI
, Online drug retailers are of the view that the government should be able to differentiate between sale of medicine online and online marketplaces that facilitate drug sale. They argue the latter is compliant with the drug laws and hence should not be banned in the country. Online marketplaces are platforms or websites which take orders from customers against a prescription uploaded on their website. They claim to have trained professionals to verify and validate prescriptions before they confirm the order. The order is then transferred to a chemist of the area from where the order has been placed and the medicines are delivered to the customer.
Furthering its stance on controlling the functioning of online pharmacies in the country , Drug Controller General of india (DGCI) has placed a Temporary Ban over the online sale of drugs. This ban will be effective till proper legal mechanism is put in place for online pharmacies and in particular till a subcommittee under the chairmanship of Dr. Harshdeep Kamble, commissioner, FDA, Maharashtra submits its report.
AS stated in the order sent to all state administrations, DCGI has requested them to put a
strict vigil on online sale of medicines and take action against those indulging in online sale of medicines in violation of the Drug and cosmetic Act and rule s there under, in the interest of public health
.