State government NAMES and SHAMES missing doctors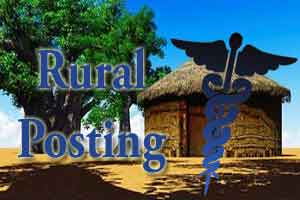 Uttarakhand: Dealing with the acute shortage of medical practitioners in the hilly regions, the Uttarakhand Health department has come out with a new tactic to enforce doctors to take up their hill postings in the state.
TOI reports that the department has decided to publicly " NAME and SHAME" the doctors shirking from their postings. In this light the department was recently seen publishing notices in the leading dailies giving out details about those who were transferred to their hilly postings but did not join their duties
In one of the notices,  a dental surgeon transferred in October has been asked to join duty by Friday, failing which she will be "automatically relieved of her duties."
Officials at the department have informed that 55 medical practitioners had been given transferred to hill postings, but less than half had joined. The officials iterated that the doctors are required to join within a week of receiving the orders as per the Transfer Policy 2014.
Additional director (administration) Prem Lal told
TOI
, "Ten doctors have been forcibly discharged for resisting transfers. The transfer policy needs to be strictly adhered, or else legal action would follow. There are many perks for those going for hill transfers. Added allowances may motivate them to take hill postings." Government doctors in the state have been accused of shirking from hilly postings and sticking to the postings in the plains
Read Also: 
Maharashtra: Doctors Absent from Rural Postings may lose license