State Govt can implement Ayushman Bharat through Insurance, trust mode or Both: Minister informs Parliament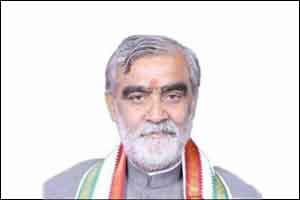 New Delhi: The Minister of State (Health and Family Welfare), Shri Ashwini Kumar Choubey has given a reply in Rajya Sabha where he provided information regarding implementation of PMJAY.
Pradhan Mantri Jan Arogya Yojana (PMJAY) is being implemented through the State Governments/UTs. The State Governments have been given the flexibility to implement PMJAY either through insurance companies, or directly through trust/society, or in a mixed mode.
The payments for treatments done on a pre-defined package rate basis. Keeping in view the State-specific requirements, States/UTs have the flexibility to modify these rates within a limited bandwidth.
National Health Agency (NHA), registered as a society, has been set up by the Government to implement PMJAY through State level Health Agencies. A robust IT system has been put in place for effective implementation of the Scheme. In addition, a Central Grievance Redressal Management System has been designed for receiving grievances.
Grievances can be registered on the portal or through the National Call Centre 14555 or through the mail, letter, fax etc., which are acknowledged, recorded, escalated & resolved as per well-defined process through a three-tier grievance redressal structure.
Further, a multi-prong approach has been adopted by putting in place a fraud control mechanism.
State Governments, through State Health Agencies, empanel hospitals within their jurisdiction to provide care to beneficiary families. As far as private hospitals under PMJAY are concerned, defined criteria and hospital empanelment guidelines have been adopted. The guidelines are available on the website www.pmjay.gov.in.