19-year-old MBBS medico succumbs to asphyxiation in Vizag Gas leak Tragedy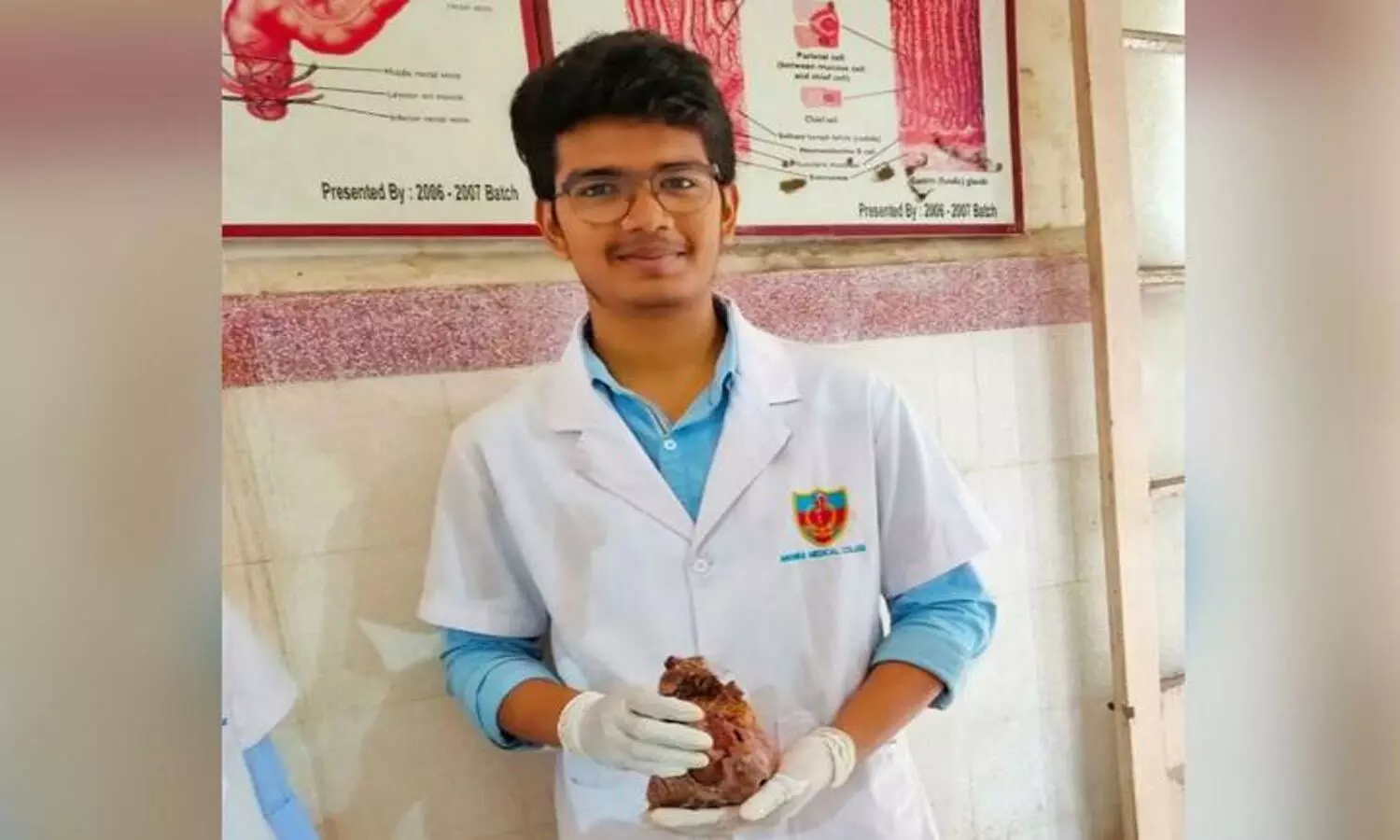 New Delhi: The unfortunate gas leak that claimed the lives of 11 people in Vizag yesterday, has also to its claim the life of a 19-year-old MBBS medico, who succumbed to the chemical fumes
At least 11 people, including an 8-year-old child, have been killed and over 100 hospitalised due to the gas leak which took place at LG Polymers chemical plant in Gopalapatnam yesterday. Among those who fell victim to the dangerous fumes was 19 -year-old Annepu Chandramowli, a first year MBBS student from Andhra Medical College, a resident of RR Venkatapuram. The medico's residence was located just 300 meters away from LG Polymerics Plant, from where toxic styrene gas emanated, causing nausea and asphyxiation.
He was fast asleep in his house along with his brother, mother and father when the unfortunate tragedy took place. All four members of the family fell unconscious with the leakage of Styrene from the plant around 3.45 a.m.
All the four were rushed to different hospitals, but when the medico's condition stated to fall further he was shifted to King George Hospital,
Unfortunately, Chandramowli was declared "brought dead" by the hospital authorities. The cause of his death has been identified as asphyxiation.
The 19-year-old was a first-year student of MBBS at Andhra Medical College. Son of a police constable, Annepu Chandramouli had the childhood dream of becoming a doctor.
Family members said he worked hard and excelled in the studies to secure a medical seat this year with merit. The leakage of Styrene from the plant located close to his house in Venkatapuram snuffed out the young life, plunging his parents into gloom.
Chandramouli was the eldest son of the two sons of Annepu Easwar Rao, serving as a head constable at Gopalpatnam police station in Visakhapatnam.
Easwar Rao and his wife were inconsolable when the news of their son's death was conveyed to them late Thursday after their condition improved.
The police constable was consoled by his colleagues, who recalled how happy he was when his son had secured the medical seat.
Source : with agency inputs